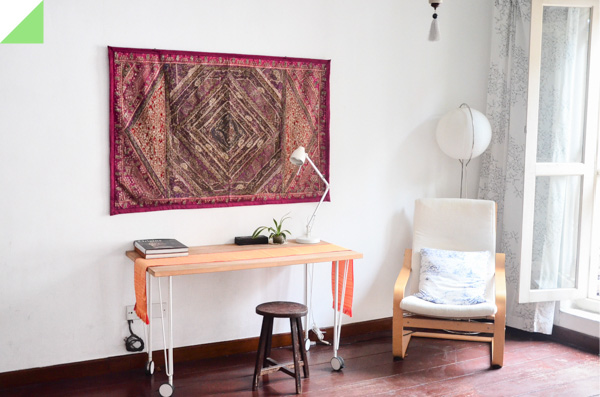 Today, I am so happy to be sharing with you the lovely shophouse apartment of Linda Solay, maker of Fyall scarves and Philip Solay. Linda and Philip are both amazing people in this world that have traveled to many places in the world and decided to set foot in Singapore for a little while. While in Singapore, they rented a lovely shophouse and started putting love into their home. The home reflects so much of their personality, creativity and life's philosophy.
If you felt the similarity of my room that is because there a little bit of Linda in it as well 🙂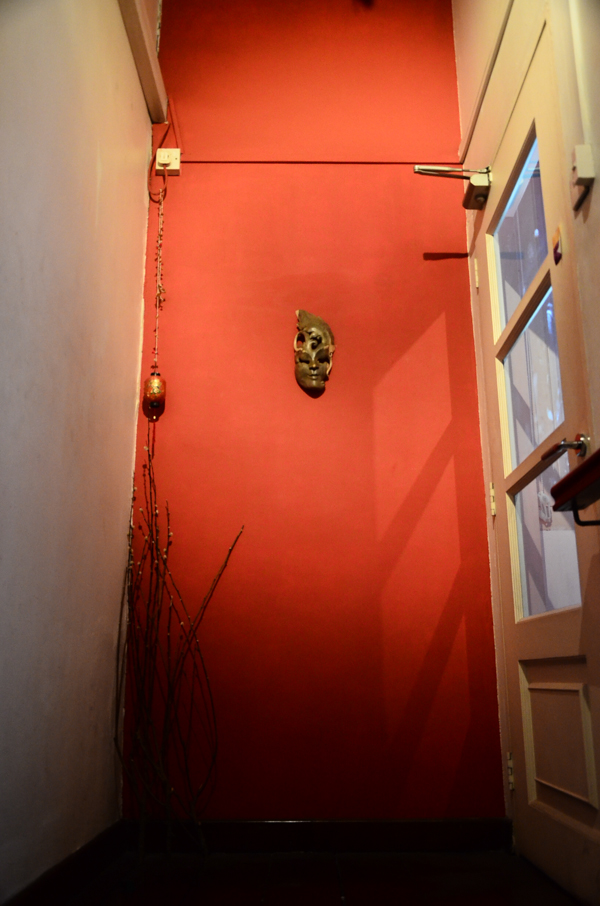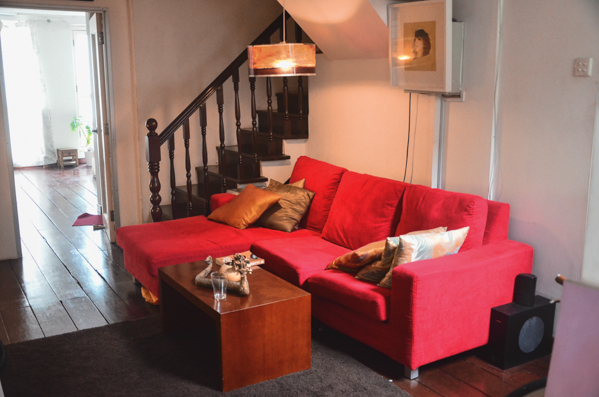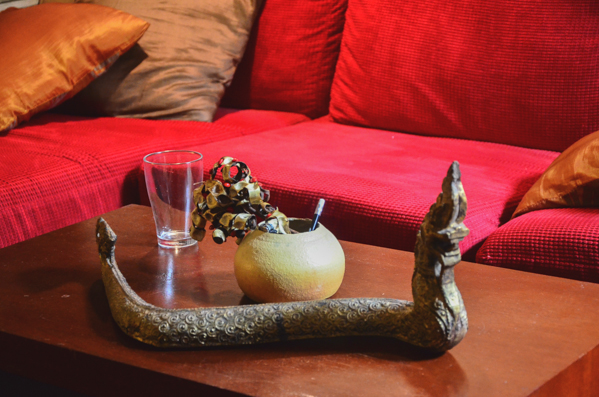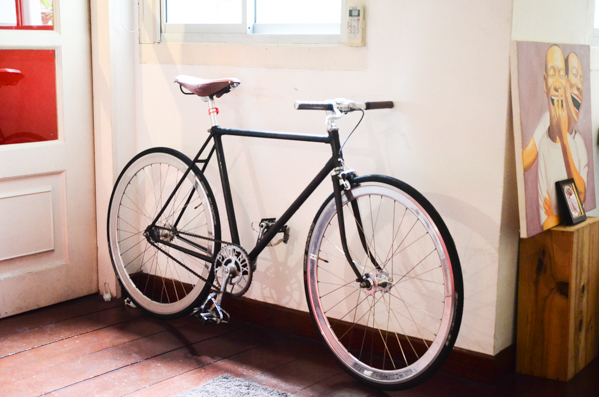 This bicycle must the pride and baby of Philip. On a quick glance, it looks like a hipster fixer brought straight from the store. But hang on, did you notice the "Phoenix" close to the paddle. This was a junk bicycle that Philipp brought at the side of the road from a old man and took it home to rebuilt it. I want to build my own bike too!!