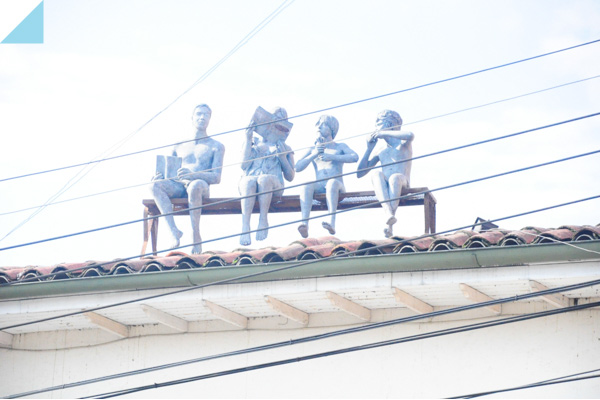 Hello kiddos, Mr Wise Old Man here is going to share with you some advices, as you young kids would call it "Life Hacks", to make you become better, faster and stronger in your exciting youth. While I was surfing through the world on the computer yesterday, I found this amazingly smart 13-year-old kid who talks about his ideas on Hack Schooling. This kid has a lot balls (metaphorically) going up on a stage of I-don't-know-how-many-people, it's a lot. I have put his video at the bottom, listen to him – he talks a lot of sense.
As my papa once told me "to change the world, you have to educate them". Today, I shall share some Life Hacks I have learn along the way from the millions of other dumber mistakes. After all, sharing is caring.
1) Craiglist
That American who invented it, is a Genius. You can buy, sell, get a job, make new friends, ride share, look for roommates, hire talents and for some, finding true love. Best of all, it is in every major city in the world. I used it to purchase used electronics like the Macbook, I am using to type the blog post now. I was also exploiting the "ride share" section to save money when I was making trips back and forth from LA to SF. There are also others similar website like Gumtree (big is UK and Australia) and Hardware Zone (Singapore Electronics Forum).
2) YouTube
Yes, I am sure everyone of you knows of YouTube to watch your favorite attention-wasting-videos. YouTube to me, is a online learning platform where you could literally get your university degree of Life there. You could learn how to bake Red Velvet Cupcakes, train your dog, Beatbox, work your iPhone, put on your eye shadow and the list never ends. On the other hand, these contents have not went through a conveyer belt of quality check so you might end up wasting your time. An advice, read the comments section.
3) Couchsurfing
Let me start of by saying, Couchsurfing is not for everyone. If you are an Asshole, needs your own space and bed, have no interest for another human being or a highly uninteresting person, Please Bugger OFF.  I have been an avid Couchsurfing for 4 years and have traveled using Couchsurfing in many countries. Couchsurfing on the outside, seems like a solution where you could find free accommodations. But more than just that, it is a community of travel addicts that strive for a different way of traveling. Ways that are more authentic, connecting to the locals and to learn mutually from each other. If you embodies these philosophies, take the leap of faith and dive into this beautiful 
community of Couchsurfing.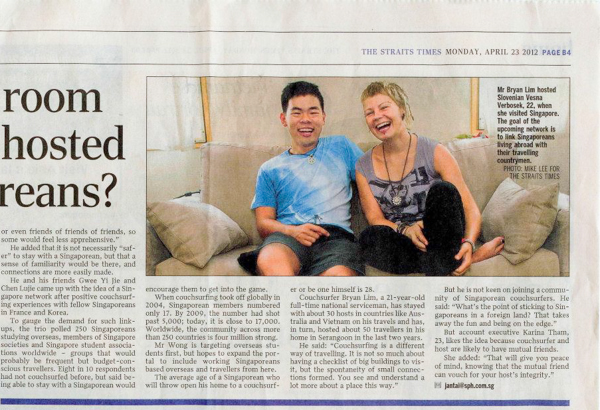 4) Books
You got to read, you need to read especially when you are in your early 20s and 30. If you are not reading, it is going to be a train wreck. Why must we read?
Because older men who has been through a lot, and Succeeded, have spent years of their life, thinking of the Smartest and Highest Quality Ideas that have ran through their brains, and lay it out with EDITORS to make it really good for you to read. And as you are reading it, while living your daily life bombarded with stupid advertisements, smart ideas by this 55-years-old happy Billionaire is injected to your brains. Best of all, you are only paying $20 for a piece of $20,000 knowledge.
I hope you walk in to a bookstore today and no matter what kind of books, just read A Book.
5) Amazon
With this new day and edge of modern technology comes the birth of online Super Malls like Amazon, E-Bay and China's TaoBao. Isn't it amazing? We do not even need to get out of our home to do shopping. I cannot vow for other company but Amazon has won me over. I have brought most of my books from Amazon and it is much cheaper than your fancy bookstore. It would take a longer time to arrive but it saves me money and effort to purchased it from the store. For the people of Singapore, you can qualify for FREE Shipping on Amazon for purchases above $135. Awesome.
6) SkillShare
SkillShare is a online learning platform which I believe has only been launched in the recent years. Remember I was learning Calligraphy a while back, I paid for a $20 course on SkillShare and looked where it has got me. SkillShare gathers industry experts to create lessons using videos and notes, incorporating with homework project that allows you to practice your new learned skills. The class ranges from sketching your favorite fashion runway look to business classes by Seth Godin.
If you are interested in any of the classes, email me and I can invite you for a $10 discount 😉
7) Travel Alone
Travel because you can learn.
Travel because you want to see.
Travel because the world is filled with so much amazing things that you could not imagine. Travel because you will learn the truth.
Travel because you will undergo hardship.
Travel because you can truly feel freedom.
Travel because you can be whoever you want to be.
Travel because you will learn about yourself.
Travel because you can.
8) Apprenticeship
Noticed I didn't use Internship because 'that' usually comprises of working for free, in a big Corporation doing mundane tasks which are at best, meaningless and, at worst, harmful to your soul. Resist the temptation to get that internship. Instead, find a mentor. They are usually hidden in the smaller companies which requires a lot more digging. In an ideal apprenticeship, you will master the necessary skills, discipline your mind, and transform yourself into an independent thinker, prepared for the creative challenges on the road of Success in life.
I hope you have learn something from this post. Pass it on, and let's grow together as a community. Sharing is Caring.