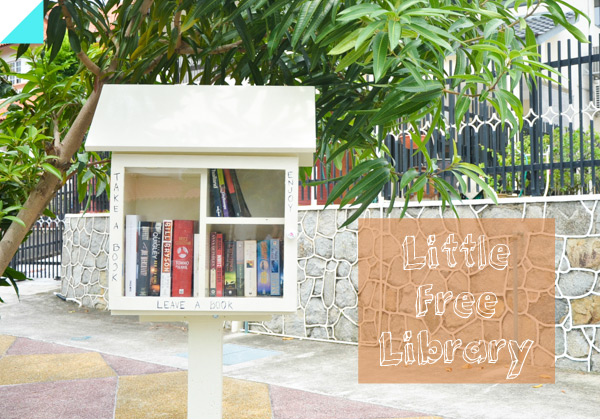 A little pad on my back, I've done it. After 6 months of researching wood, finding tools, and injured friends. The Little Free Library is proudly standing in front of the house for folks to enjoy and share a good book.
I am having a little opening party to the library on the 23rd August, 9am. Feel free to drop by and grab or donate some books. More info will be up on Facebook soonest'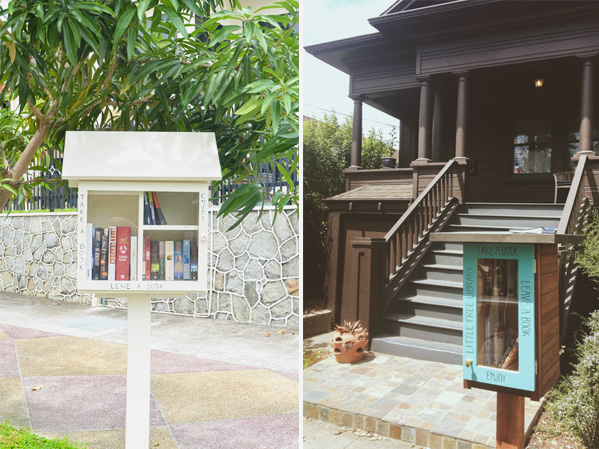 This picture (right) of the Little Free Library during my travels in Berkeley, California.
Tips
1. Don't attempt to build without the right tools
I figured this out the hard way during the later half of the construction of the library. Basically, having the right tools will shorten construction time by A LOT! (see picture below)
2. Choice of wood
I used Marine Plywood because of budget constrains while able to withstand outdoor weather conditions. You could also use wood such as Chengal and Balau.
3. Workshop for rent
XPC over at Singapore Home-Fix Head Quarters provide workshop space and wood equipments for rent.
4. Paint job
Depending on your preferred choice of look, I gave the library a few layers of weather protective paint. You are able to substitute with wood varnish.
Resources
Little Free Library – everything you need to know about the library
Library construction plans – plans i've used for the construction of the library
Secure the pillar into the ground – Youtube tutorial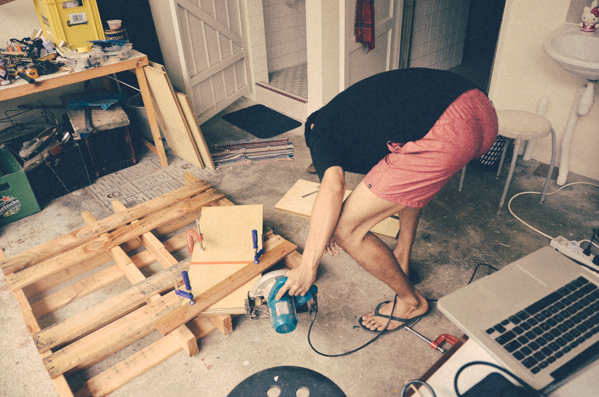 I wanted to give a personal shout to Yadin and Rafie from Plane and Bevel who gave generous amount of help with the Little Free Library 🙂