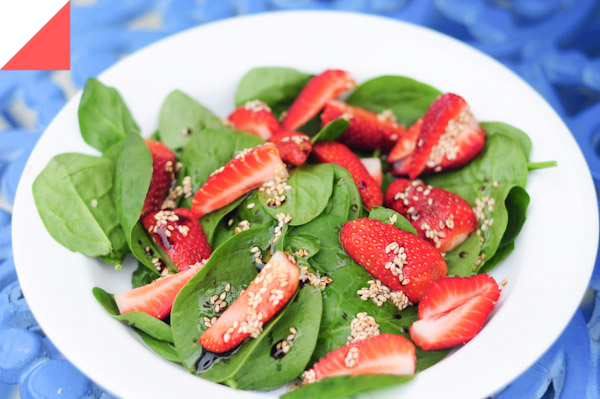 A delicious strawberry salad to start any meal off! Fruit and salad is one of the classic recipe that wouldn't go wrong. It only take 5 minutes to prepare this salad! For the recipe..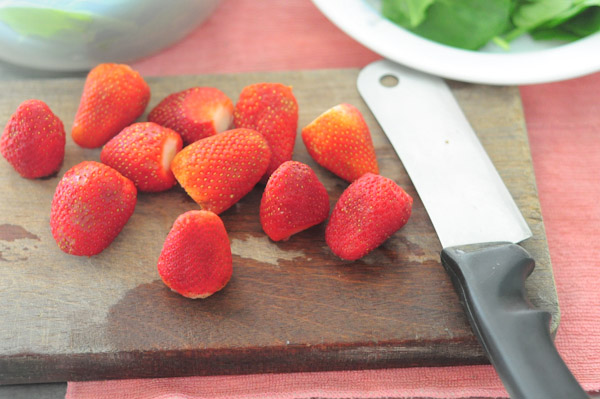 Ingredients
Baby Spinach
Strawberry
1 Tablespoon of Balsamic Vinegar
1 Tablespoon of Roasted Sesame Seed
2 Tablespoon of Olive Oil
1 Teaspoon of Sugar
Instructions
Mix everything up together and have fun with it.
Tips
– Add cayenne or paprika for more heat
– Balsamic vinegar can be replace with White or Red wine vinegar
– Crushed toasted almonds, pine nut, cashew nut can be added
Bon appetit 🙂