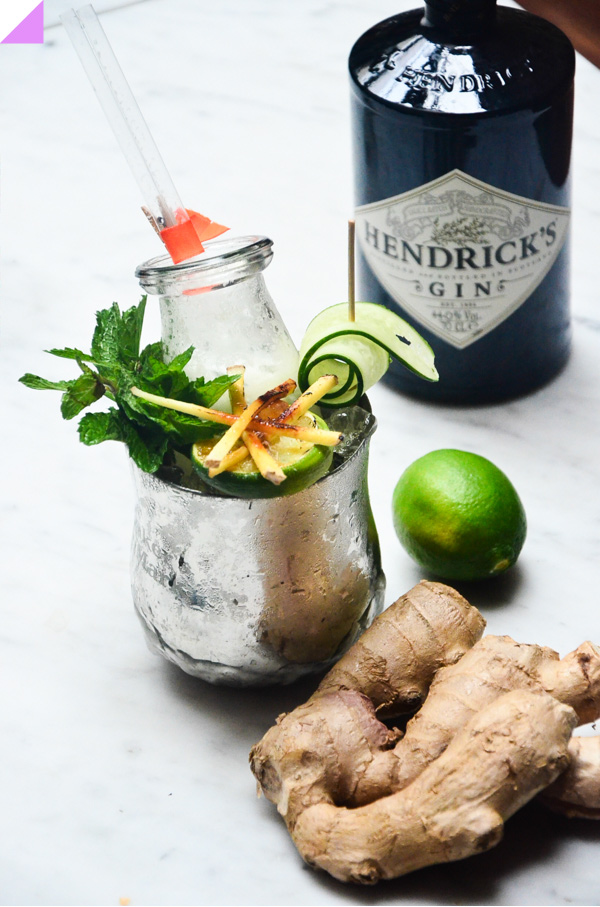 While working hard to start my wedding business, I have been secretly taking time off to drink at my favorite bar in town, Bitters and Love. The owners, Ernest and Beverly are totally about a great tasting cocktail. He, along with his group of cocktail scientists regularly experiments with different herbs and spices from this part of the world to make Awesome Cocktails. Drop by his bar and ask him for a surprise of the day – you won't regret it!
Who knew that Cucumber and Ginger would make such a great cocktail – the stuff you put on your eyes when you go to bed. The heat of Ginger is brought down by the cool Cucumber and lime just give it a little kick. It is definitely a great hit to a summer party!
Ginger Garden Cocktail, makes one.
45ml Gin
1 lime
Thumb size Muddle Cucumber
Thumb size Ginger
1 Egg white
1 tablespoon simple syrup (or more to taste)
First slice up the cucumber and ginger. Combine cucumber and ginger into shaker and mash it to extract the juice. Combine the cucumber, ginger, lime juice, gin, egg white and simple syrup. Shake to combine. Add ice and pour the mixed drink over ice. Garnish with a ginger, cumber and squeezed lime.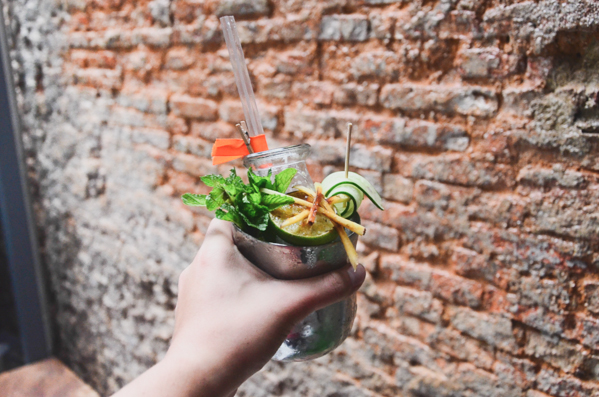 Enjoy!
Make your way to Bitters and Love and ask for the Ginger Garden Cocktail 😉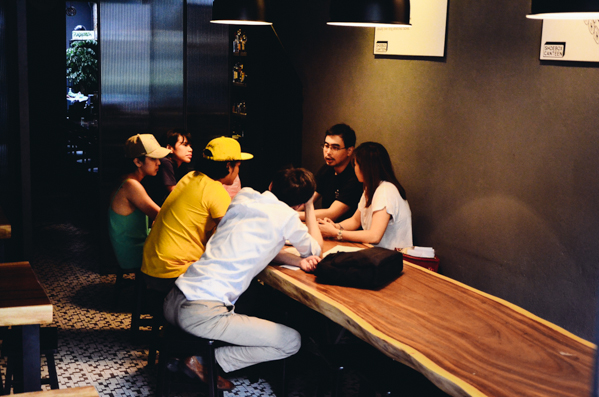 The serious looking guy in black – that's Ernest. Just in case, you need to spot him!