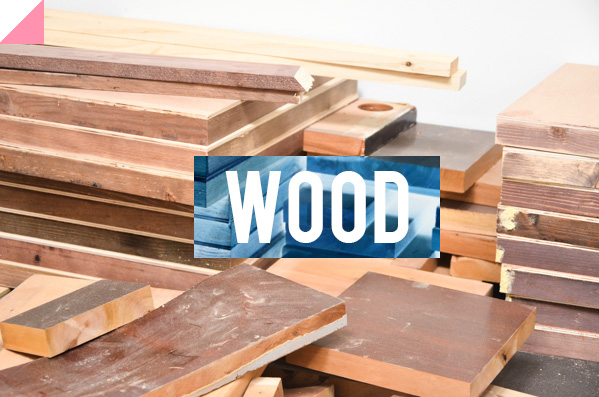 Remember my artist friend, Chris Granillo. I drove him to his studio one day and discover this wood studio beside it that makes wooden panel for the artist. It might sound stupid but that is the biggest and most beautiful wood workshop I have ever seen. This would be such a dream come true in Singapore. *Ah.. One can only dream. But I would definitely be owning some of these tools at home. So, my next birthday gift 😉
I am a big sucker for tools. To me, tools represent the pursuit for better in society. The reason why we make tools is because we want to create more. When I learn about a new tool, it opened up a world of creativity. It is almost like learning a new punctuation mark in a language. The owners agreed on giving me a short tour of the workshop.
Let me introduce you Ryan and Jamie, the driving force behind wood workshop and Faultline Artspace.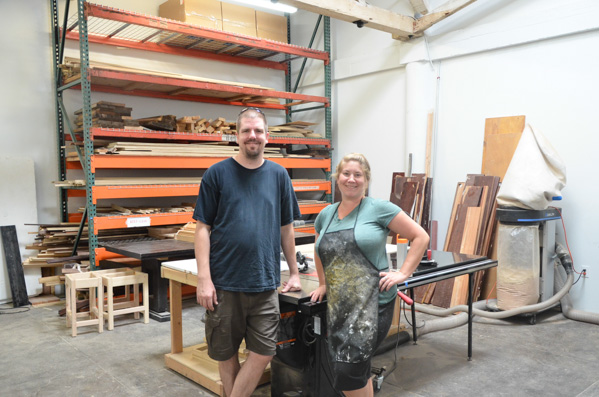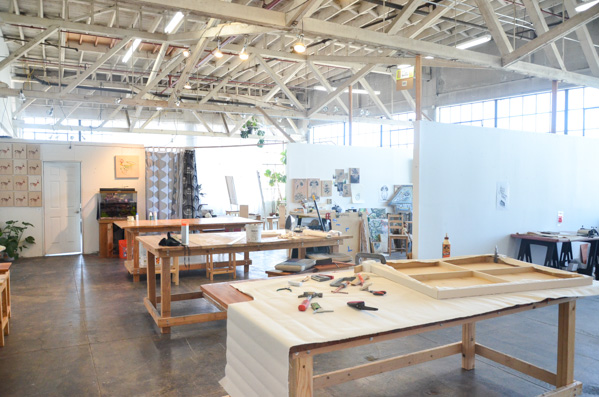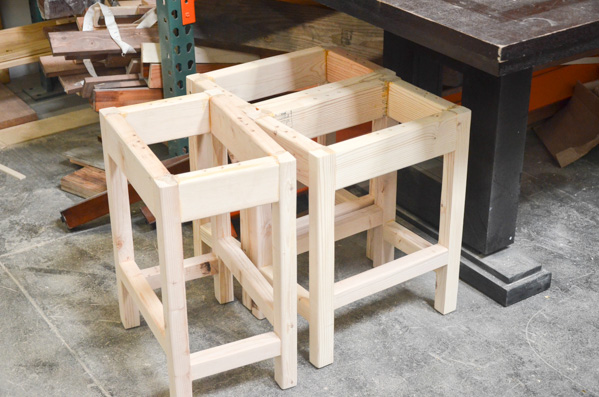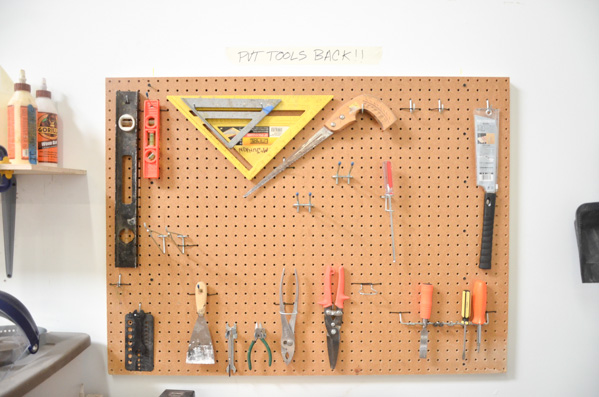 I was very fortunate to have a private tour with Jamie on the studio explaining the magic each tool can create. It is so inspiring to learn all these tools.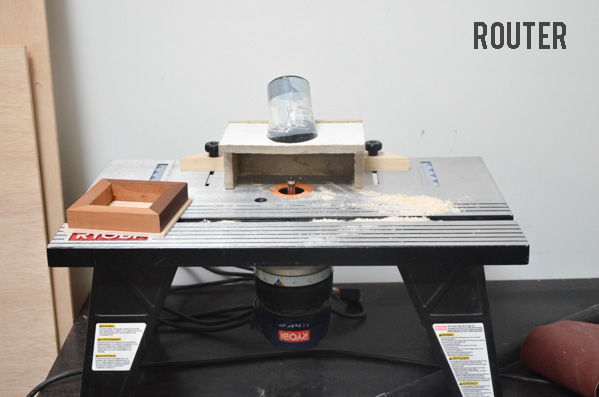 The router is one of my favorite machines usually used to rout out (hollow out) an area of a wood or making patterns on the edge of the workpieces. You can purchases different router bits for patterns and uses. Remember the smooth rounded edges on the side of your cutting boards? This is yours truly.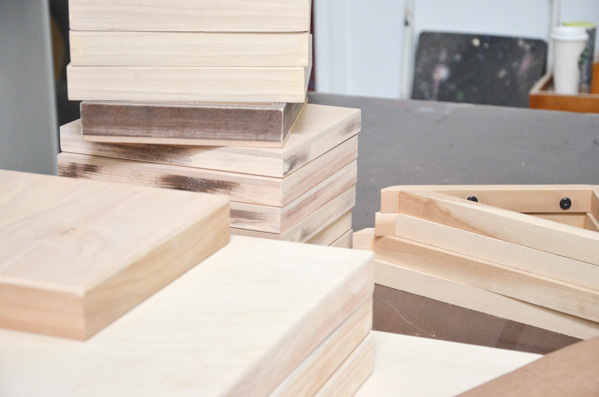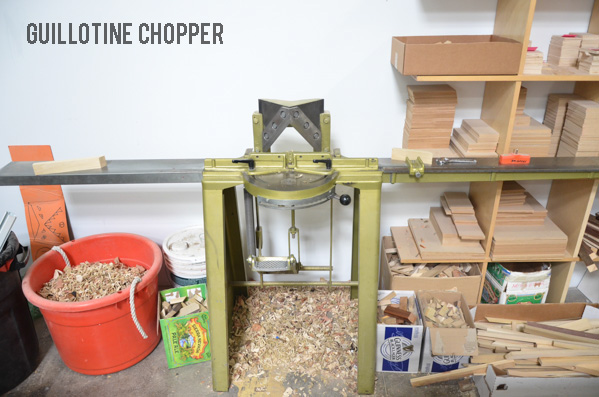 This monster machine is called the Guillotine Chopper aka by Jamie "The Angle Chopper" basically cuts stilts of wood at an angle. In this case, a 45 degree angle, gluing it together to form the frame of the art panel.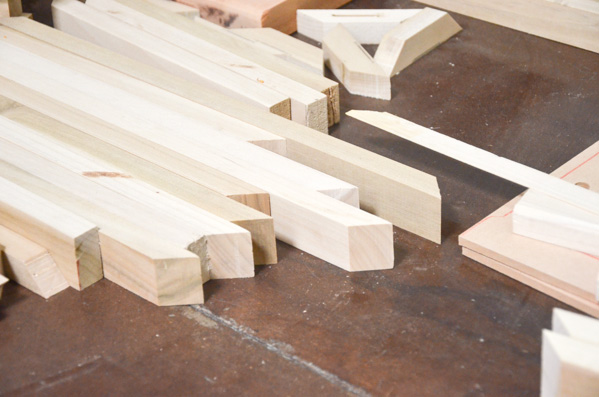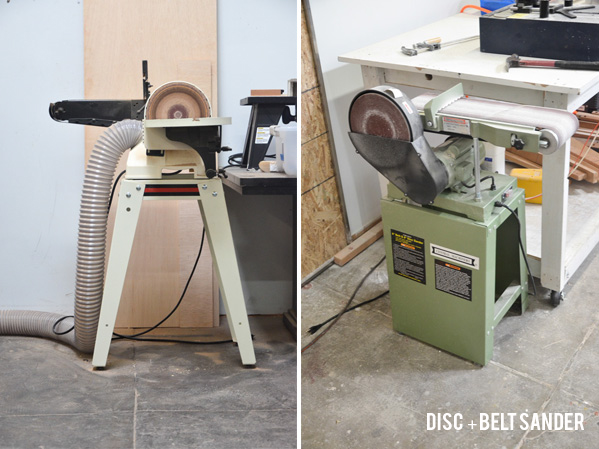 This is a tool used to smooth surfaces by abrasion with sandpaper. The sandpapers could be change to offer different results. The big tube that is coming out is attached to a vacuum so you won't have a horrible time cleaning up at the end of the day.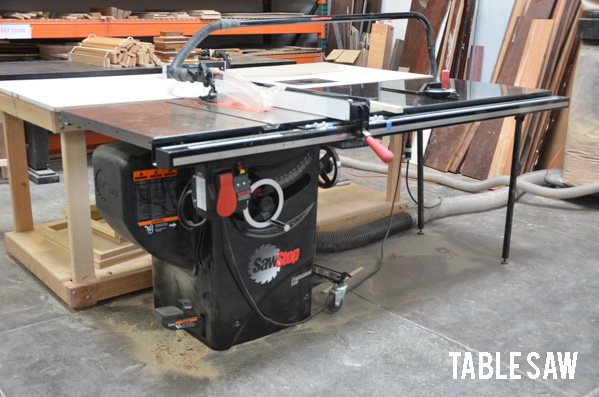 The Table Saw looks like one big scary machine able to easily chop your entire arm off in an instance. After Jamie's explanation, it is much smarter and can do so much more than I thought. The machine uses small electric current to detect if it was cutting anything more than the wood and would immediately stop the machine. I am not in the mood for trying it out that theory but it is good to know. Other safety features including preventing kickbacks, a push stick and plastic protective covering around the blade.
Other than chopping your wood into 2 perfectly straight pieces, it also cuts a small dent the wood piece by putting more blades together. (look at pictures below)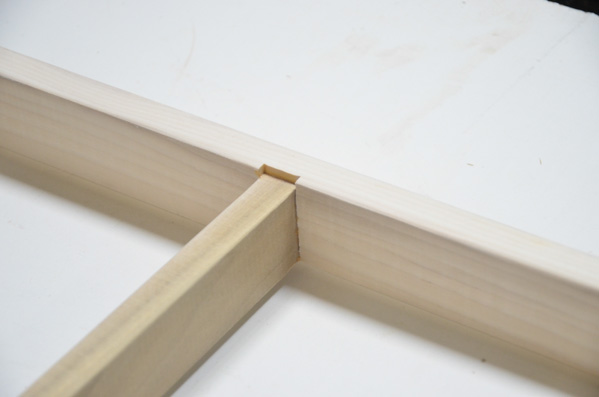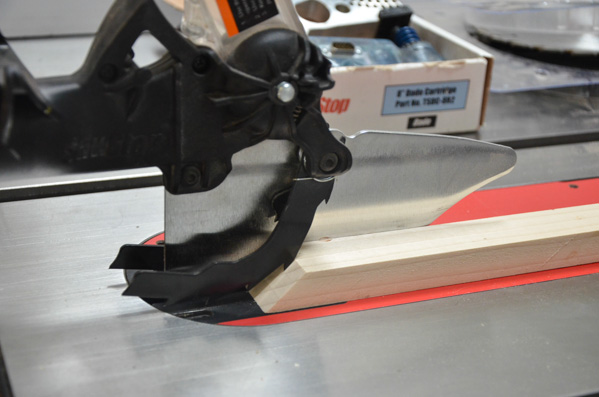 Click more for more pictures of the studio.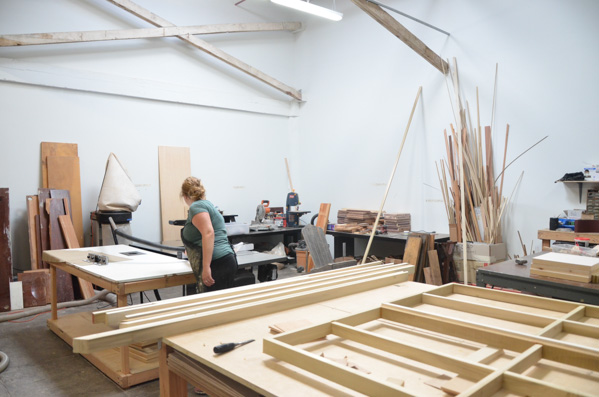 Jamie:
My best advice to others is if you're happy, working to the best of your ability, and can support yourself in the process, then you're pretty well off. It took me a while to realize my health and happiness should be my number one priority in life.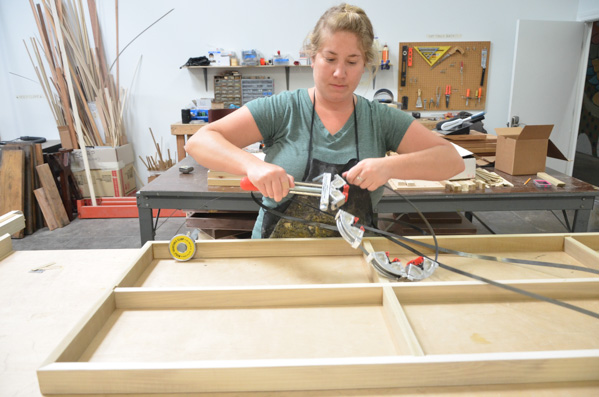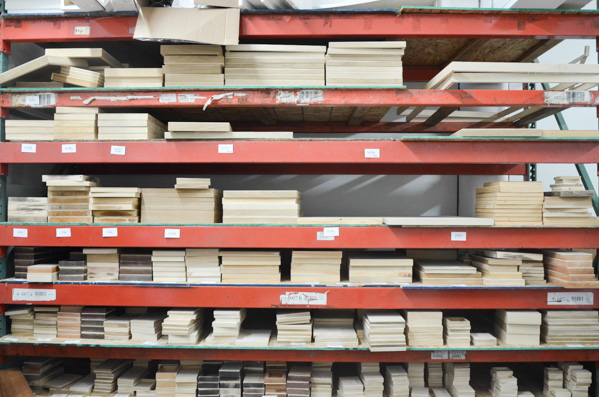 Thank you Jamie and Ryan for the tour!!!