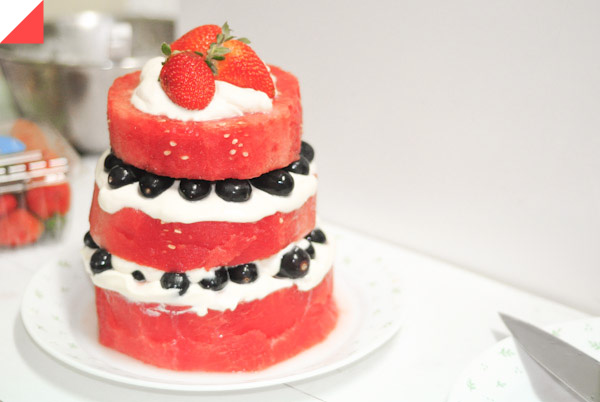 Go shorty.. its my birthday. My wish finally came true! A combination of a healthy, delicious cake for my birthday. Happy birthday to me.. Sometimes, the best present are actually made by yourself because you know yourself best. I got the idea from here. Click below for my recipe!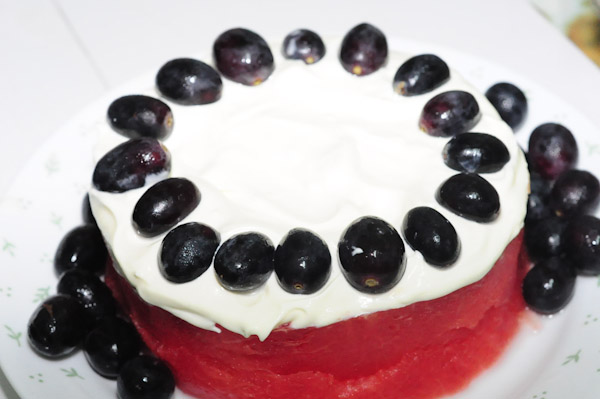 Ingredients
Seedless watermelon
Seedless grapes
Strawberries
Fat-free cream cheese
Fat-free whipping cream
1/3 Sugar
Pinch of salt
2 tsp Vanilla extract
Directions
In medium bowl, beat cream cheese, cream, vanilla and sugar with electric mixer until smooth.
Cut your fruits and stack them up layering with the cream mixture.
Tips
Leave the cut watermelon in the fridge for 1 hour to let the juice out.
You can always add some Volka to the watermelon for a boozy birthday. Let the base sit in the alcohol for an hour.
Raspberries, blueberries, blackberries can all be use depending on season and price.
I'll be uploading more about my birthday really soon. Thanks mum and dad for cooking me this awesome meal.
The perfect cake if anyone who wishes for a better body 🙂