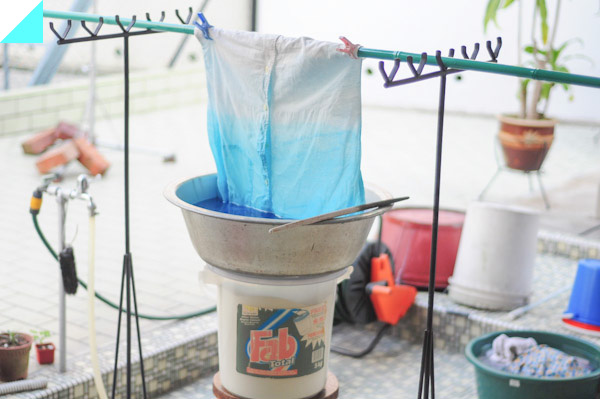 So, I'm in China now transiting flight to Los Angeles. Btw, they banned facebook here! Be glad that you have that. The flight to China have just been blowing hot air out from the air-con hole. That being said, I've landed in one piece! Now, for the 12 hours flights – bless me.
Thank you, everyone for showing up for my birthday! You guys are awesome. As promised, this is the instruction on the Dip Dye Shirt I've made for Mum, Dad and me.

After some trails and errors,  the best brand to dye your clothes is Dylon. Do take note the material that you are using. Cotton is by far the best material for dyeing. I brought both linen and cotton shirts from Uniqol – both works.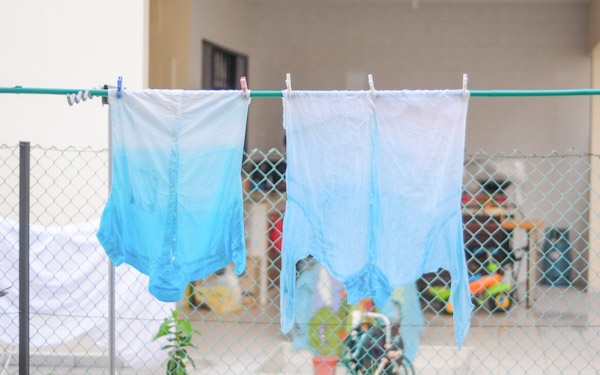 To achieve the gradual color fading effect, below are the instructions
Step 1,
Follow the instructions on the back of the dye's packaging. Add salt, water and the powder dye together in a bowl.
Step 2,
Mark two points of the fabric using a pencil. Point 1 marks where the color will run till (faded color). Point 2 marks the main color (darker color).
Step 3,
Dip the shirt till point 1 for 5minutes.
Step 4,
Pull the shirt out to point 2 and let it rest for at least 2 hours.
I made these clothes for mum and dad too! As I learned in life to not buy clothes for mum, I told her to pass me one of her old shirts. It was a see-though polyester pullover. I was actually also wanting to use fabric paint to write for each of our shirts; Mum, '&', Dad. Too bad mum shirt didn't fit the bill. Its definitely worth another shot next time!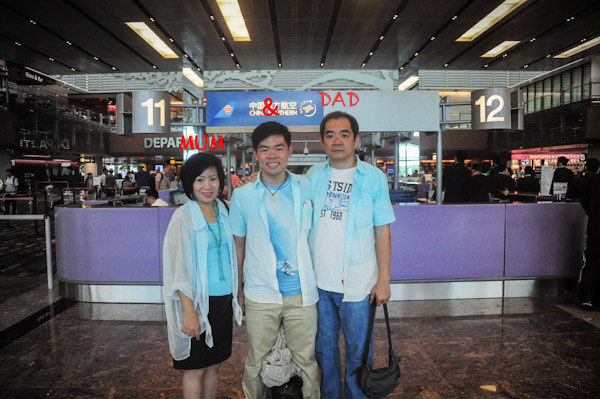 I have also tried to dye more shirts for myself. Turn out pretty great!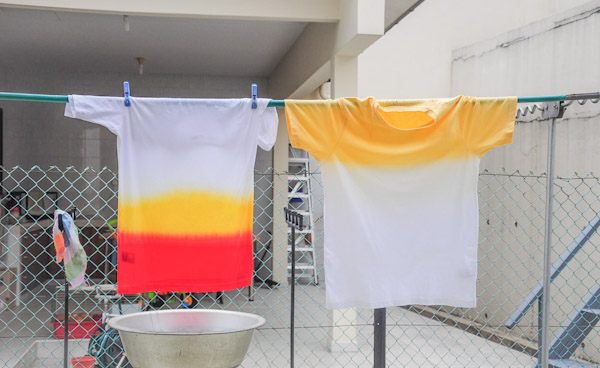 Cole man is waiting for me at LA airport with a big plan for the city. Can't wait! More updates when i'm over in LA. Tata guys!