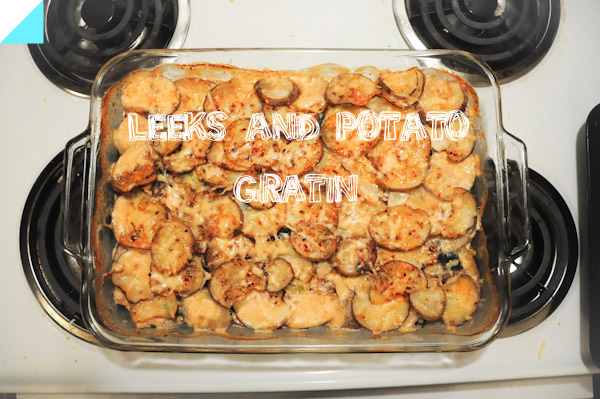 Hello from Athens, Georgia!!! I love college towns because of good food and $1 beer. We had a big potluck and I have made this potatoe gratin. It's cheap, easy and fast.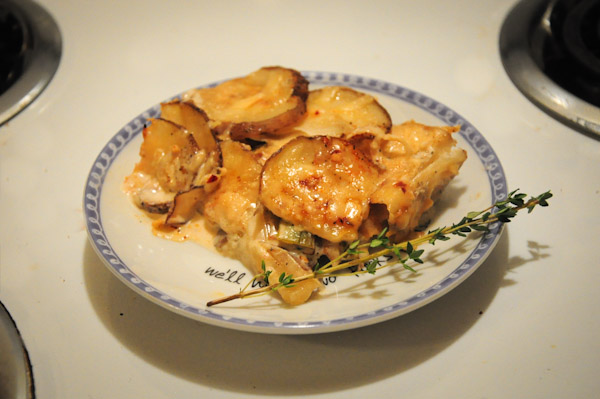 Ingredients
4 large yellow Potatoes (unpeeled)
1 Cup of heavy cream or whipping cream
2 tablespoons of Butter
4 cloves of garlic
1 Large Leek
Chili powder
Dried Chili
Salt and freshly ground black pepper
Parmesan Cheese
Instructions
Preheat the oven to 350°F
Slice the potatoes as thinly as you can
Sautée diced garlic with leeks until soft.
Arrange the potatoes together and add a third of the leeks.
Season with salt, pepper, dry chili flake and chili powder. (don't be stingy!)
Repeat the process to form 3 to 4 layers.
Put the butter around the gratin.
Baked it in the oven for 1 hour.
At the last 10 minutes, take it out and sprinkle cheese on it.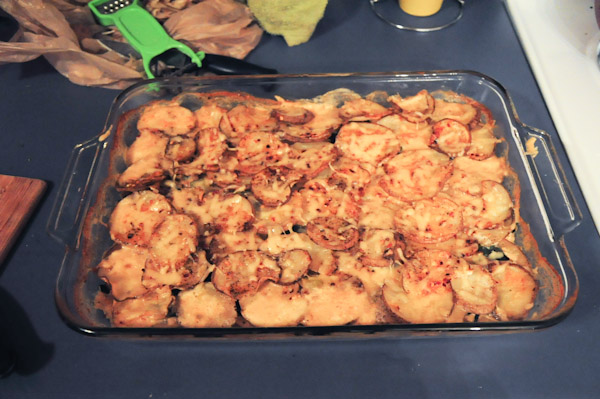 Tips
– Any meaty herb or spices will taste good (Sage, Thyme, Shallots, Parsley, Laska leaves, Curry leaves)
– Mushroom, Sorrel, Spinach could be use with the vegetable fillings.
– I was thinking of putting some chopped Cashew nuts for that special surprise!
Eat up