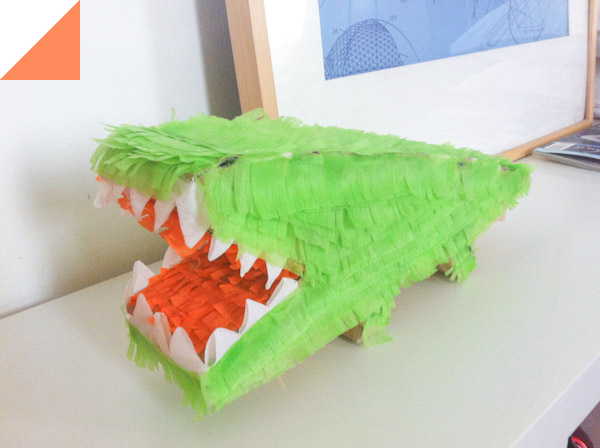 So, It was Robyn birthday coming up and I wanted to surprise her. Jordan from Oh happy days has the coolest DIY ideas. I took her Golden Alligator Piñata and give it a little twist; with some colored paper and mesh wire to make a sunglass for our Asian Alligator! I am so proud of my work that I refused filled it with candies so Robyn can't smashed it. I hope she still have it somewhere in her new place in NYC.
The instructions can be found here at Ohhappdays.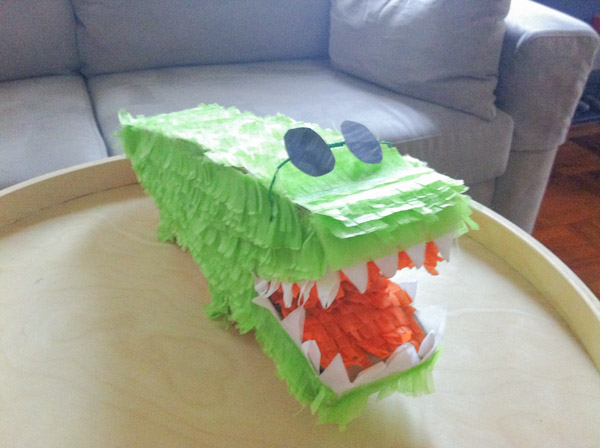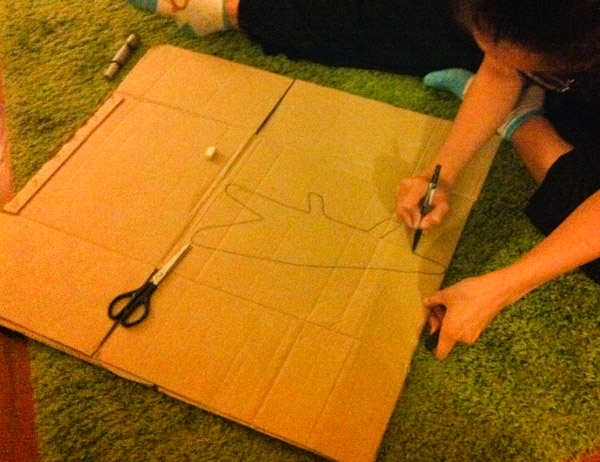 Thanks Nat for coming over to help! A piñata will never be a real piñata without passing the quality check from a real Mexican.
If anyone did managed to make any cool piñata, please show it to me!