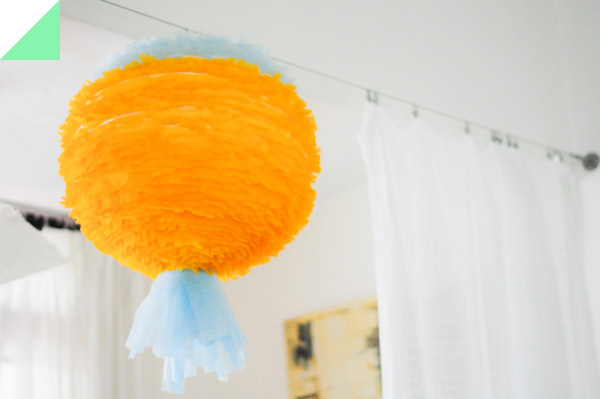 Being on the piñata roll, I continue to making a piñata lamp! Design Sponge is the most amazing place to find the coolest inspiration including this piñata lamp. Using the ikea round lamp as the base shape, I brought some bright colors paper and started jamming. I actually brought it into the army camp during my boring overnight camp duty and started on this project. I feel so proud after; the best use of time in the army.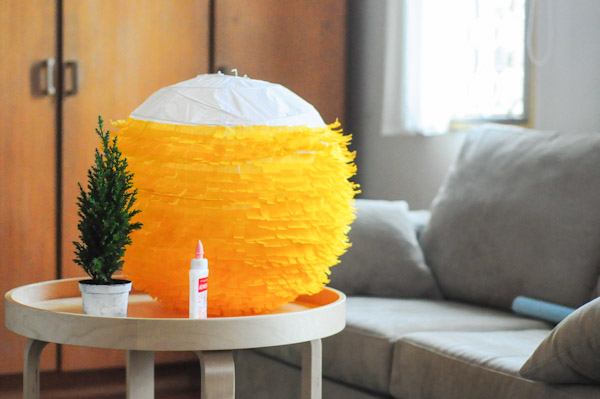 As you can see, I cut the paper into big strips and the effect turn out so pretty. I sneaked into Linda's place while she is away. With the help of sexy Samuel, we put up the lamp!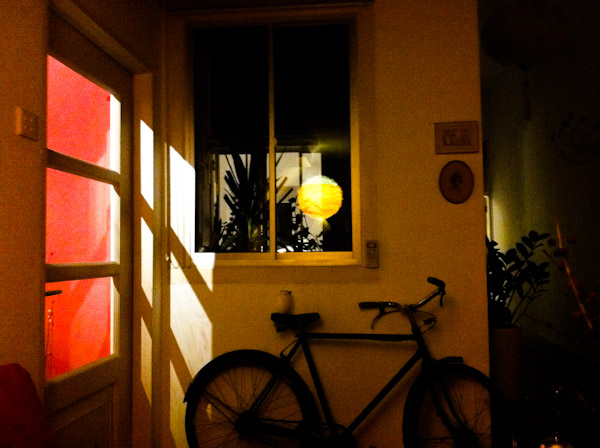 Use it for a garden party or to decorate a yours kids room. The idea could also be put into a birthday card or wherever you imagination takes you.