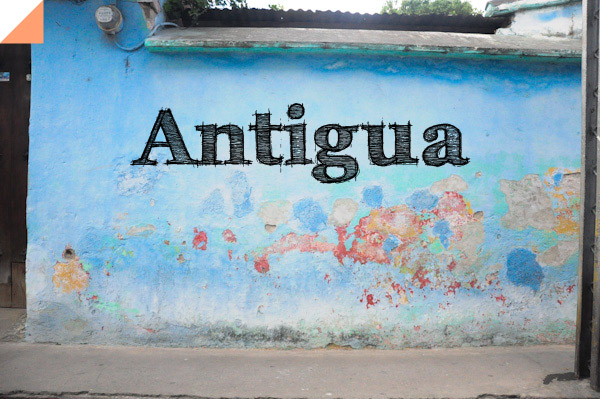 A small yet important city in history that is located in-between 3 volcanos. It had been the most important cities in the early days in the whole of central America. My first impression of this town was that it is filled with too much Gringos (Americans). Most of them have flocked here to volunteer, learn Spanish, Salsa or spend their holiday hence falling in love with it and decided to spread theirs roots in this city. I came for the same reasons too. This town has thus became one of the most expansive cities in Central. After spending a month here, my perception changed after finding some cool spots around the city. Therefore, this indie guide is  for anyone wants to spend their time differently in Antigua.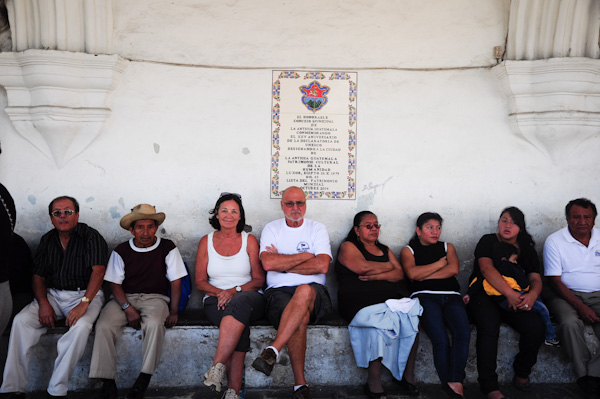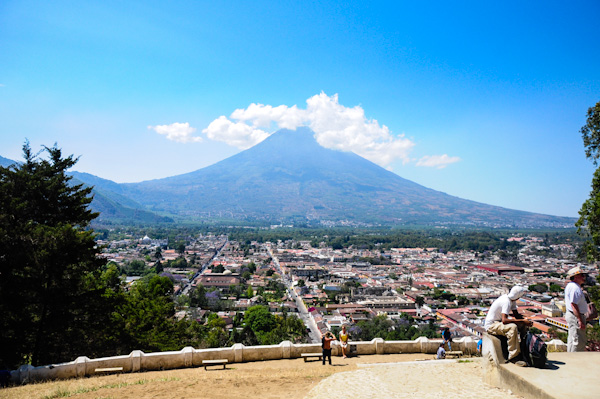 1) Earthship, Guatemala
The Earthship is a fully self-sustainable house built with recycle materials such as car tires, cans, plastic bottles and glass bottles. The building can provide electricity, potable water, contained sewage treatment and sustainable food production. Earthship had built 2 houses in Comalapa as a gift for the locals family. You can take a bus to Chimaltenango and change another bus to Comalapa. From the city centre, it a 20 minutes walk to the site. Please be really considerate when visiting the Earthship, it's a family there.
http://earthship.com/guatemala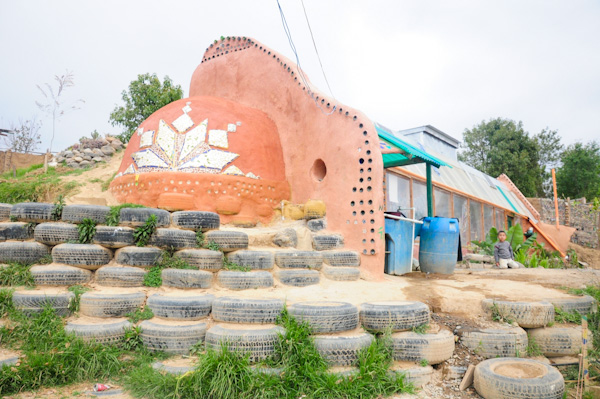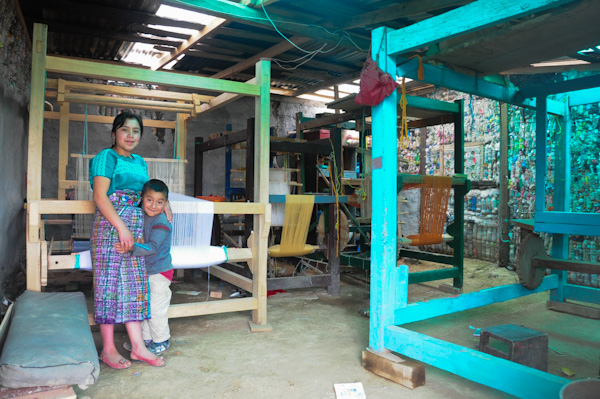 2) La Canche Tienda
Don't be fooled by the looks of this innocent looking shop. Take a brave step inside, walking across the counter and you will find the kitchen with tables. I recommend trying the Pepian, a local Guatemalan food serve with chicken with a special sauce and rice for Q25. A homely and local ambience!
Located opposite La Merced Chruch.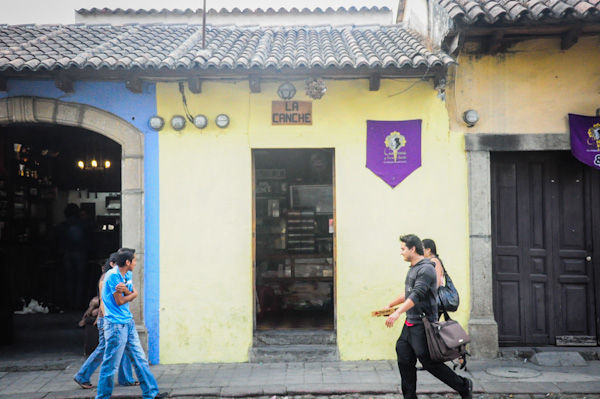 3) Pastores 
The small town is a 15 minutes bus ride north of Antigua. The sole existence of this town is  about satisfy all the leather needs. The leather product ranges from cowboy boots to customized leather shoe for less than US$50. I was really tempted to custom made a boot but the thought of carrying it for the next 7 months, stopped me. Nonetheless, I came back with a leather belt for Q100.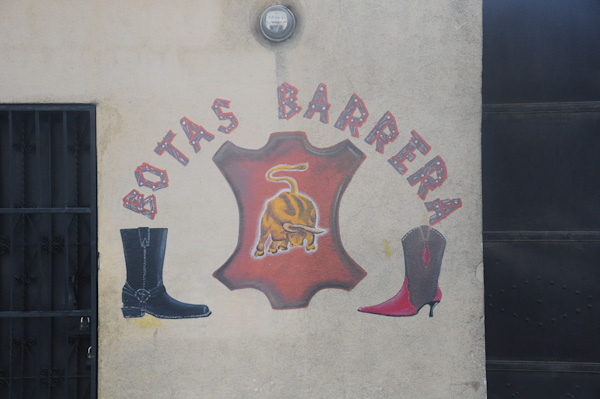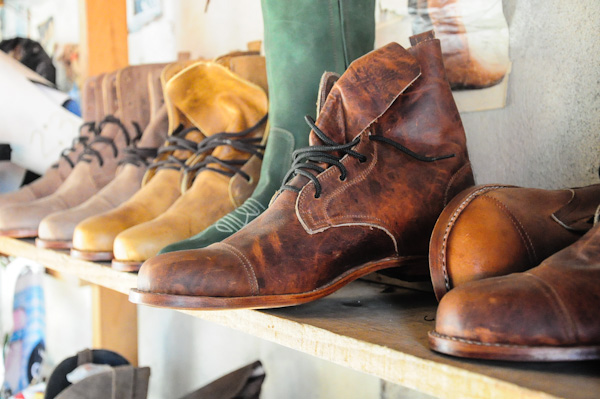 Click here for the rest of the guide..
4) Hector's Bistro
Located right beside La Merced church, this cute little restaurant serve up the best french food in town – verified by actual French. They said that it is slightly cheaper than France but the portions of food is definitely larger. If you are looking for a place pamper yourself, I would be going to Bistro.
9A 1a Calle, Antigua
http://www.tripadvisor.com/Restaurant_Review-g295366-d1450251-Reviews-Hector_s_H_Bistro-Antigua_Sacatepequez_Department.html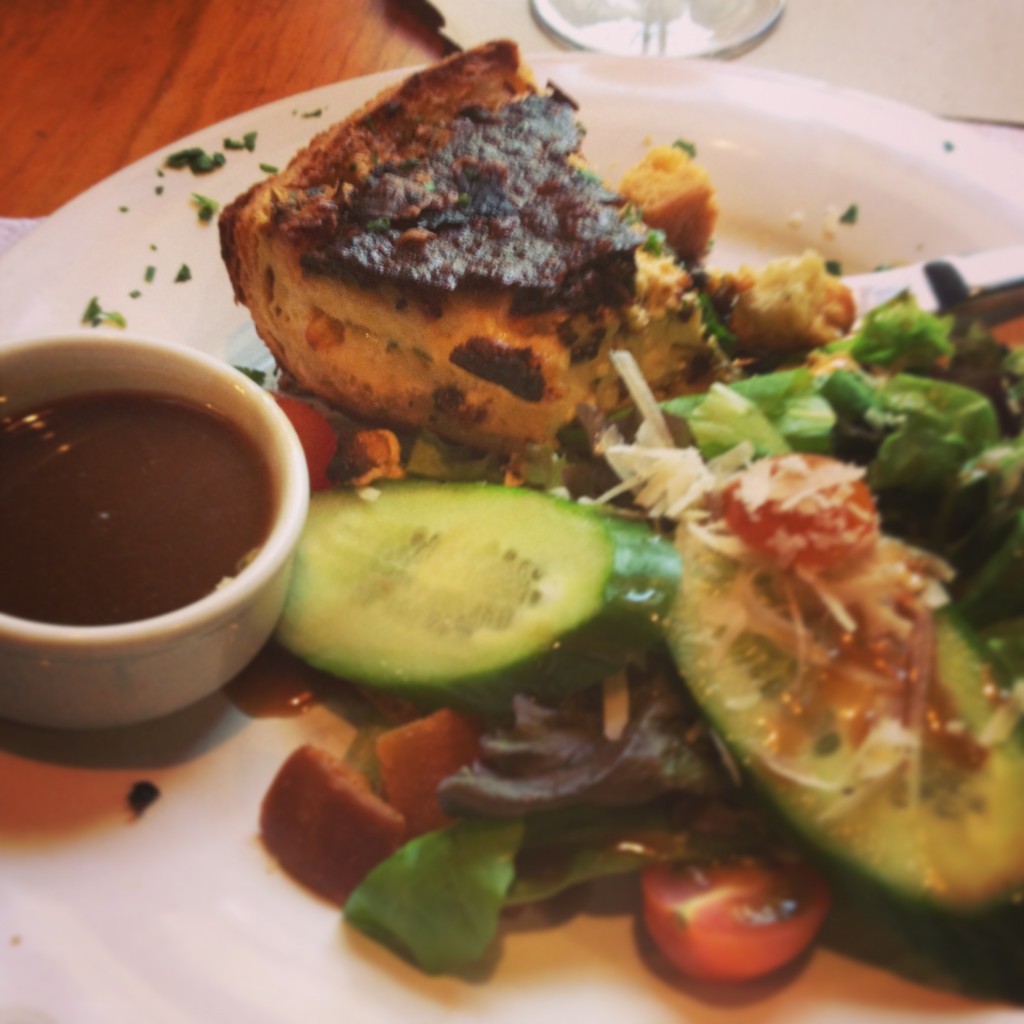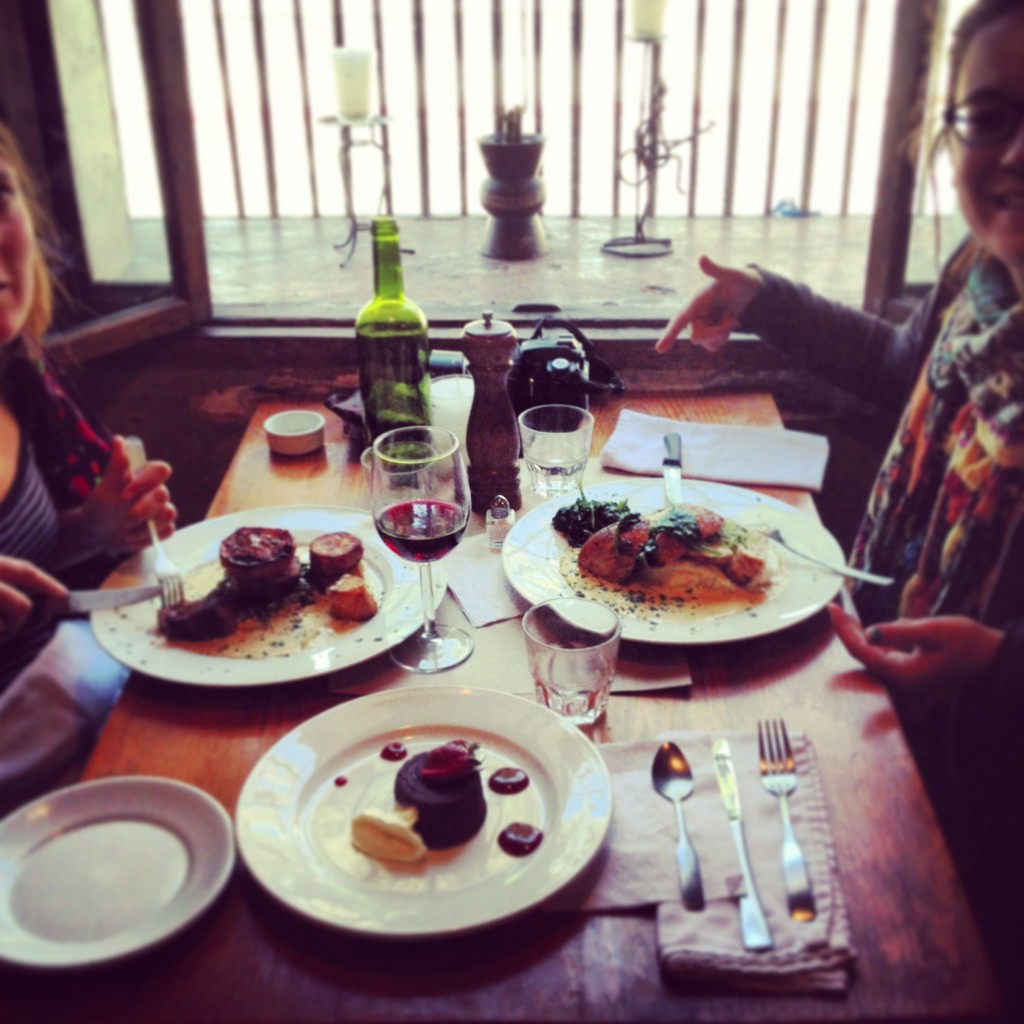 5) Earth lodge
This is a gem in Antigua. I would not think twice to go back there again. It is located right outside Antigua in a small town called El Hato where the property exists harmoniously with the local community providing them with job opportunities and also supporting the local school, Los Manos de Christine. Earth lodge faces three magnificent volcanos where you can see them erupting from time to time. It also has the best dormitory I have ever stayed in.
http://earthlodgeguatemala.com/about.html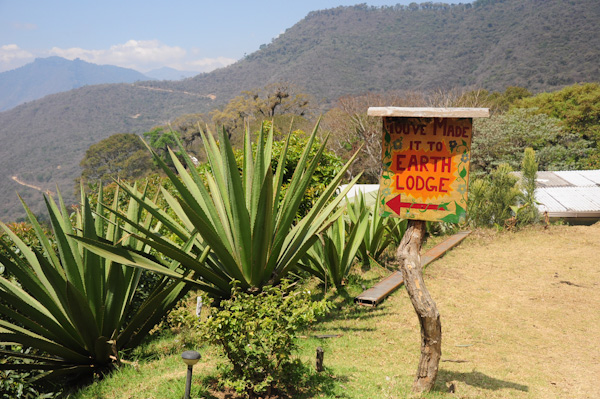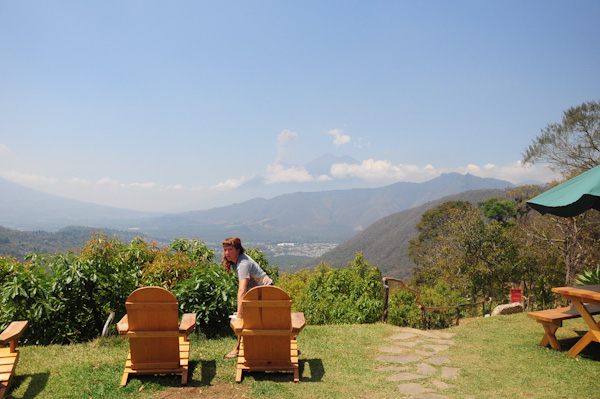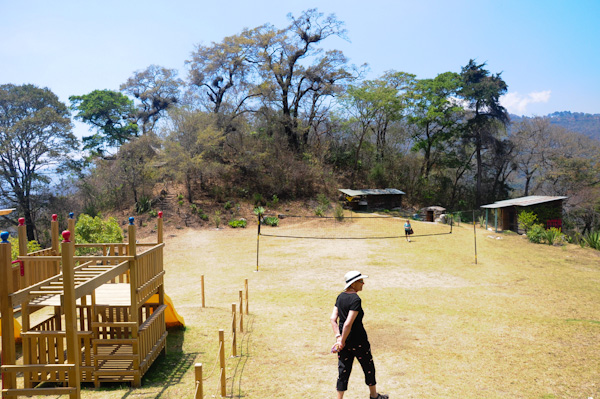 6) Rainbow Cafe
A bookstore, a cafe and a bar. Rainbow cafe like the sounds of itself hippie name is actually pretty cool. There a patio area with many hanging plant crawling all around. Every wednesday is the Open-Mic night. If you are a aspiring musician or a bedroom singer, you can perform here and get one free drink. I was also told that they serve good nachos but I have not tried it yet, let me know.
7MA Ave Sur No. 8, Antigua, Guatemala
7) Santa Clara Panaderia
This is my favourite bakery in the world of Antigua. I passed by it randomly one evening and saw a whole bunch of people queuing outside. I tried the Canzole tropical, a bread stuffed with ham, pineapple and cheese – Rico! The bread are all made in-house, where you can constantly see chefs walking in to refill the rack with delicious looking bread. The coolest is the rooftop terrace which is above a fruit market. Nice ambience, good price and delicious breads.
2a. Avenida Sur no. 24, Antigua, Guatemala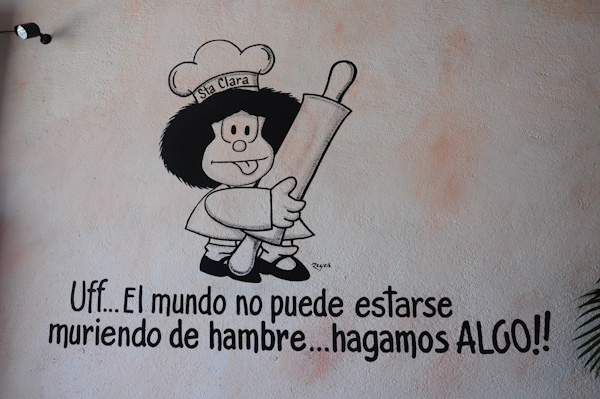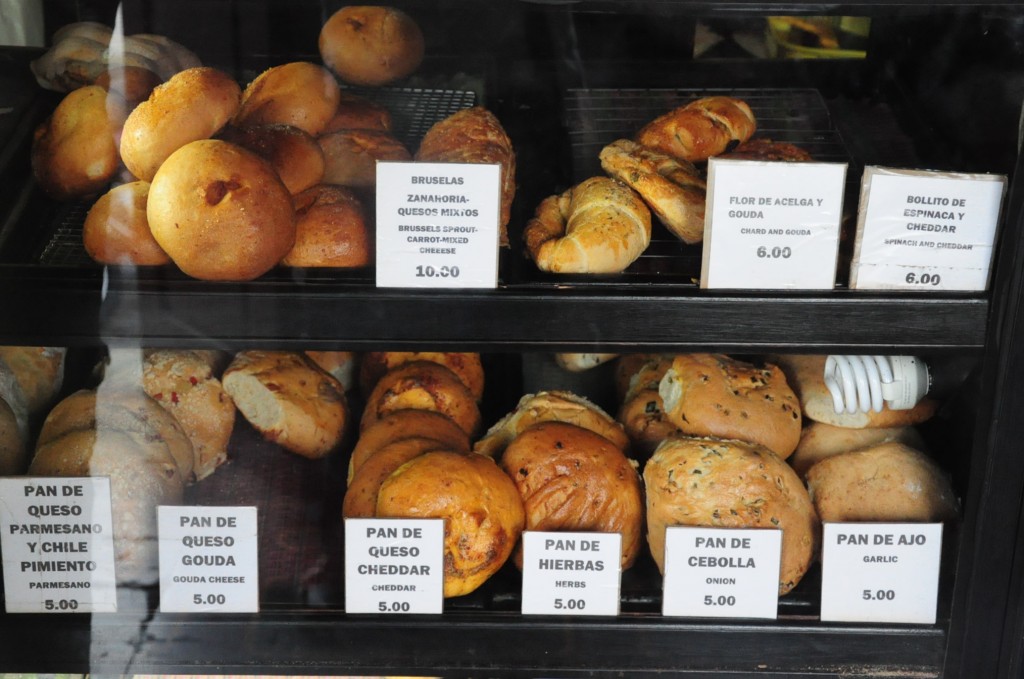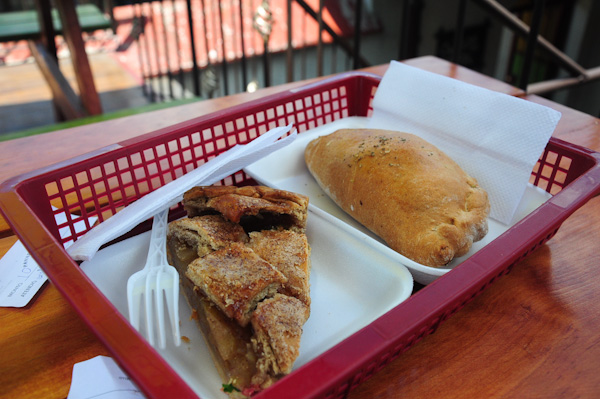 8) 5Q drinks
Drinking in Antigua can be a big wallet burner as compared to the rest of Central America. The opposite are luckily because of the many ladies night at different bars each night. As for us, I have found some spots to enjoy the same 5Q drinks promotion (less than US$1) in the evening. The happy hour starts from 5pm to 7pm at Lava. The rootop terrace has a great city view to enjoy your cheap drinks.
4ta Ave Norte #3 | Sacatepéquez, Antigua 03001, Guatemala
9) Indigenous Veggie market
Located at the huge parking space behind the market, the locals set up pop-up stalls where they sell locally grown fruits and vegetables. It is cheaper to buy at these stall and the money goes directly to the farmers. For example, a pound of tomatoes would be around 3Q.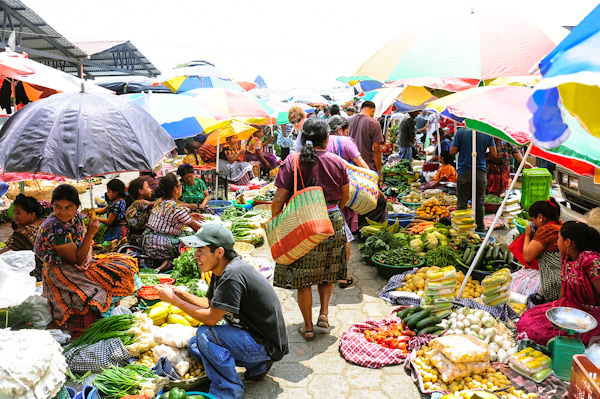 10) Cerro del la Cruz
A 20 minutes hike from central park of Antigua, you will get an amazing view of Antigua. Bring some food and have a picnic when you are up there!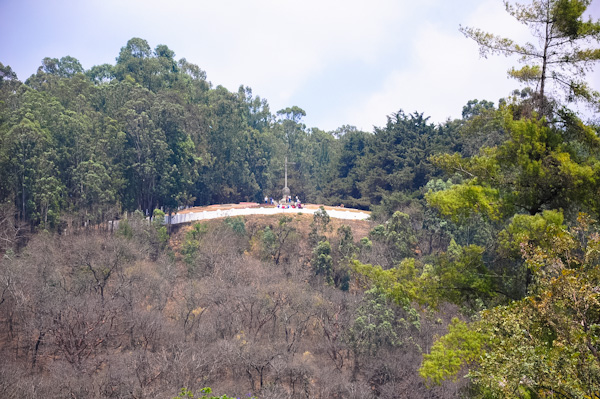 11) Learning spanish
If you are like 80% of the tourist, you would want to learn some spanish on your stay in Antigua. The problem is that most spanish school takes a big sum of commission from the teacher to cover the overhead cost and make a profit. Your best bet would be to learn directly from a local teacher. My teacher, Nelly, is the best. We learn in her beautiful house out in the terrace surrounded with many flowers. She charges 40Q an hour. She can be reached at 7832 5352 and look for Nelly.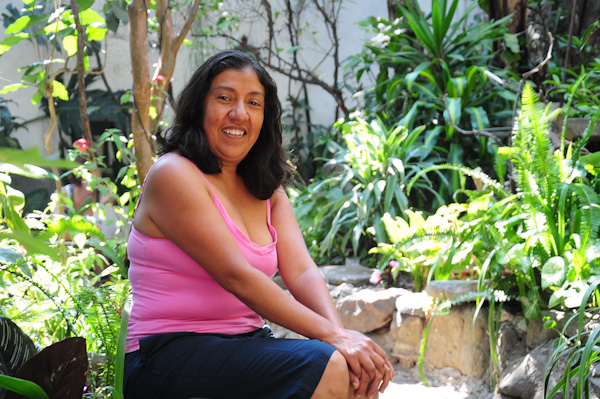 12) Aguas Calientes
Aguas Calientes is a hot spring turn into a local swimming paradise. The location of the place is next to the San Lorenzo, a small town which is impossible to be located on Google maps. Go to the Chicken bus terminal, look for the bus going to Pastores and ask for San Lorenzo. You will stop in the middle of the highway and take a short walk into Aguas Calientes. It costs Q10 for the enterance.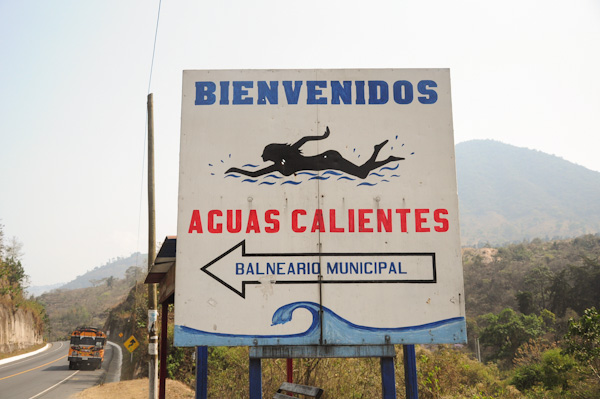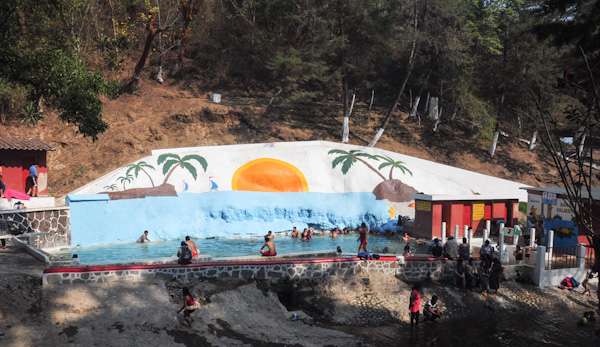 12) Casa Santo Domingo Hotel
One of the top 100 hotel in the world is located in Antigua. Casa Santo Domingo is a 17th-century monastery restored and opened in 1989.  The property is luxuriously furnished with antiques and houses 6 different museums about archaeological, colonial art museum and a small candle factory. The hotel even has parrots that live in the garden. Remember to take the free shuttle to Santo Domingo hill to enjoy the art installation there and the great view.
3a Calle Oriente No 28 A, Antigua, Guatemala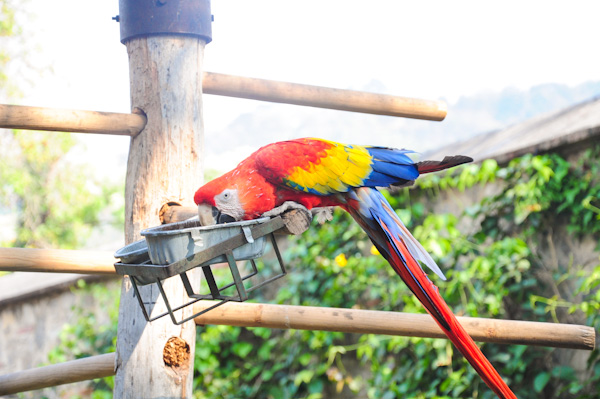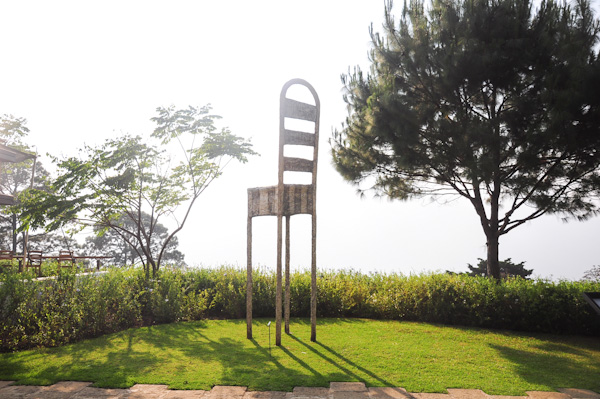 13) Macadamia nuts farm
Macadamia is one of my favorite nut, next would be Cashew nuts! It's so cool to be able to see the actual nut fruit before it is being processed. The friendly staffs are always ready to conduct a private tour in both english and spanish for you. Best of all, you get to eat some free Macadamia nuts and chocolate. If you are still unsatisfied, you can pick up a nuts or 2 on the ground and secretly carry them home for yourself. Don't forget to check out their bamboo toilet that is full of plants.
http://www.exvalhalla.net/visitthefarm.htm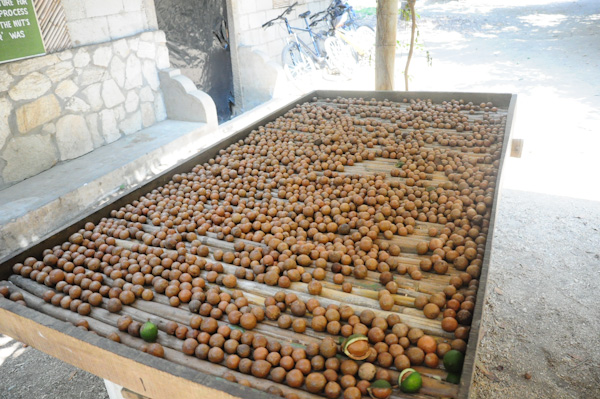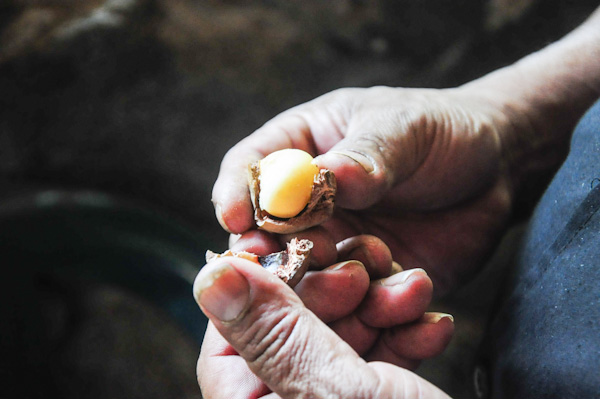 Here are more cool stuffs to do around the city by Trip Advisor. Enjoy Antigua 🙂
http://www.tripadvisor.com/Attractions-g295366-Activities-Antigua_Sacatepequez_Department.html