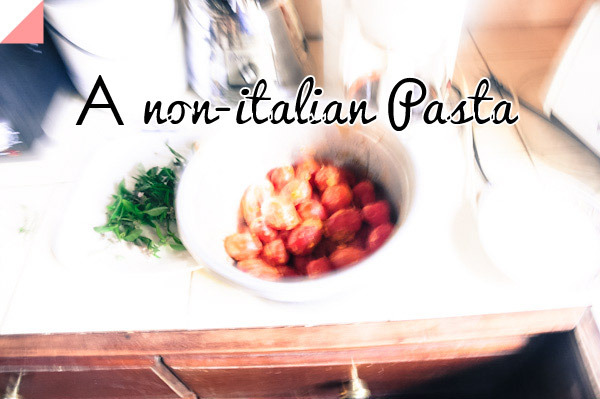 Everyone should learn Italian cooking, it is about cooking with simple ingredients while paying respect to it. I stole this recipe from Jamie Oliver but I personally like my tomatoes gilled, it is softer and the flavor is more complex.
A little update of my life in Antigua. I finally went to spanish class with a private teacher and ask about my level of spanish. I got a 4.5 out of 10. Boy, I was happy to know that my days starring in front of the computer to save money, does help me out quite a bit. My Salsa is getting better as we speak, I will probably do another 3 lessons before I invite a girl at the bar. Sketching is a little mainly because I am very lazy in Antigua. I will be going to do  another indie guide for Antigua so watch out for that!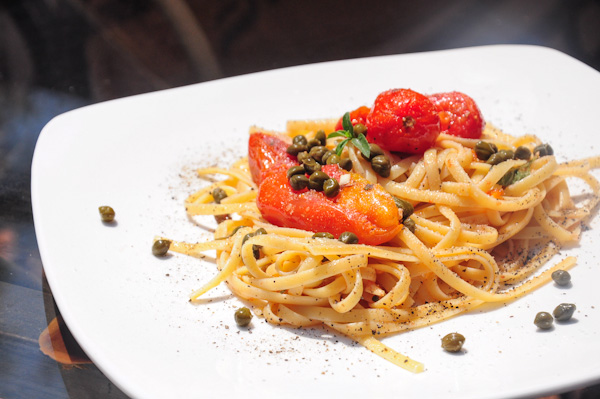 Ingredients
Spaghetti
500g Cherry tomatoes
1 cloves of garlic
Butter (salted)
Handful of basil
Olive oil
Cappers (optional)
Salt and freshly ground black pepper
Instructions
Cook the pasta in salted boiling water with a bit of oil
Coat the tomatoes with butter
Panfry the tomatoes till softened
Dice the garlic
Add olive oil, garlic, basil into a mixing bowl
Throw the tomatoes into the bowl and mix well
Squeeze the bigger sized tomatoes to allow the juice be mix into the sauce
Seasoned well with salt and pepper
Add the mixture into the pasta and stir well
Garnish with basil, pepper and cappers
 Bon Provecho!