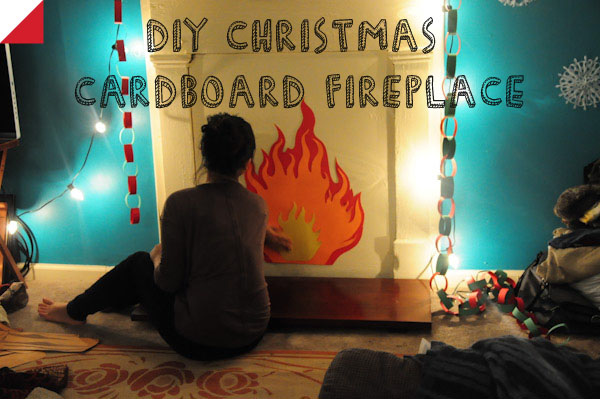 It's the time of the year again – CHRISTMAS!!! I have been really fortunate to stay with a bunch of awesome creative junkies. Sadly, the landlord has blocked off the fireplace for safety reasons, but this will not stop the christmas spirit. We made a cardboard fireplace 🙂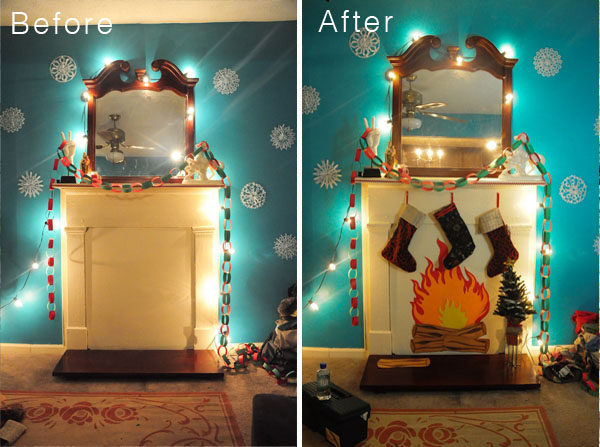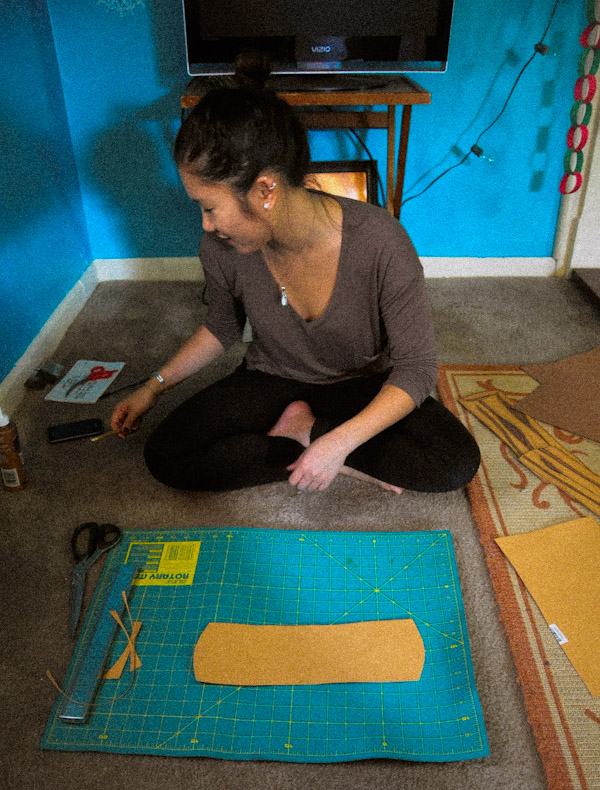 Click through for the tutorial by Lam!
Materials Needed: construction paper (Brown, Dark Brown, Yellow, Orange and Red), Sharpie (Black and Brown), Glue, Scissors.
Step 1: Draw a log on a piece of brown paper and cut it out.
Step 2: Cut the "tree bark"from dark brown paper and glue it to the log.
Step 3: Use brown and black Sharpie to draw the "tree bark" texture and outline.
Step 4: Draw the fire on red paper and cut it out. Repeat with the orange and yellow paper reducing the size of the fire. Stick it on your wall and it decorate it with some christmas love. Sit by the fireplace and feel the warmth.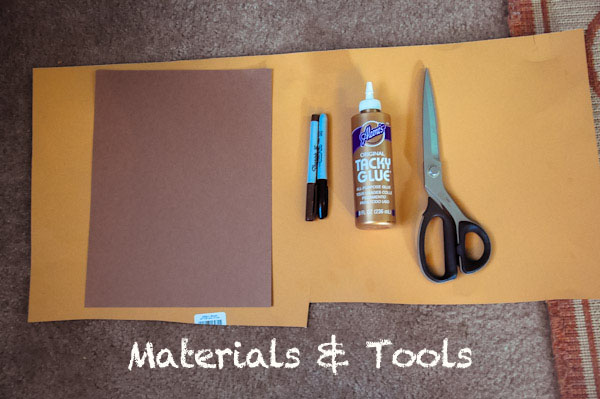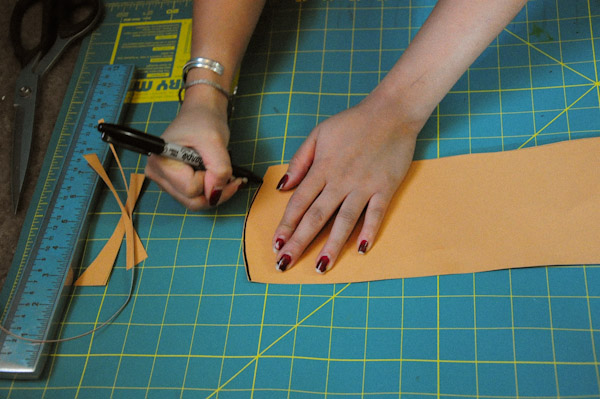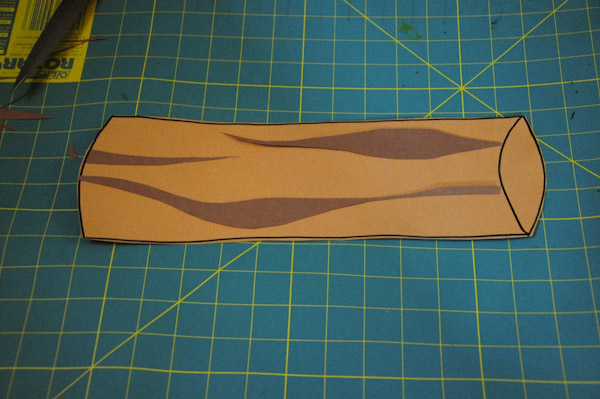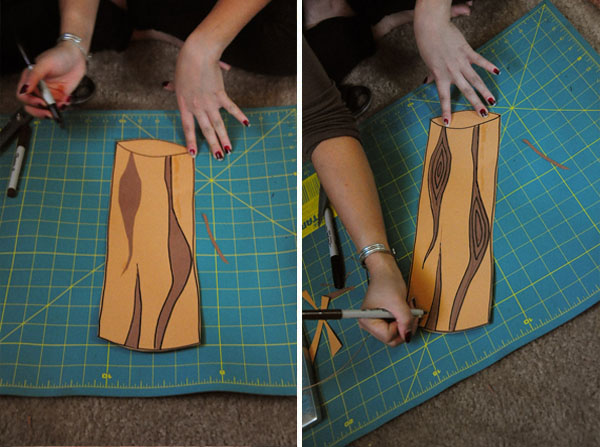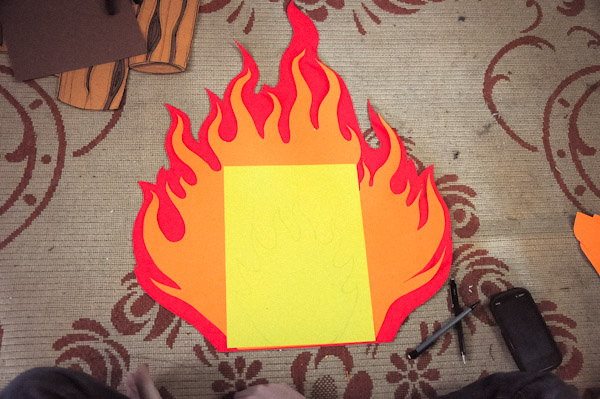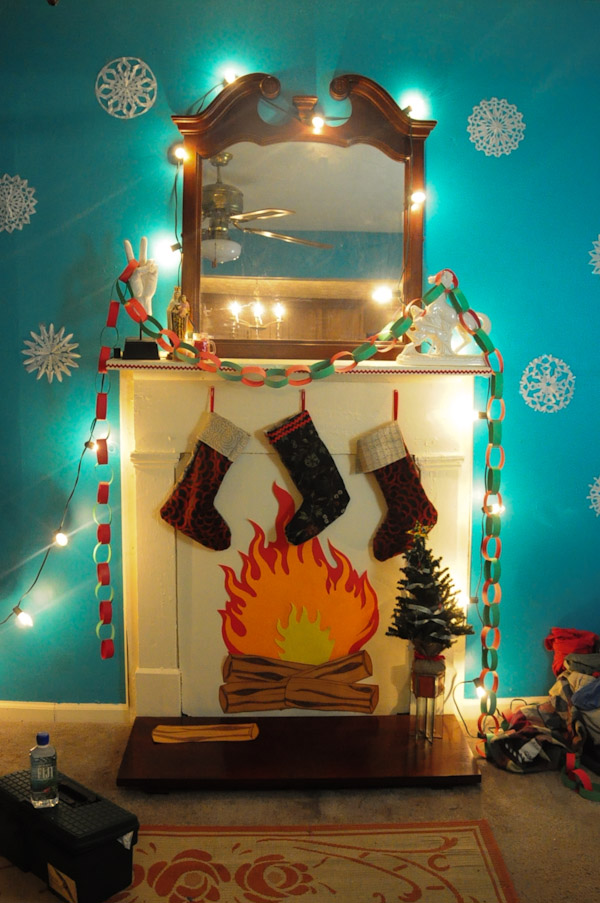 Happy Holidays 🙂