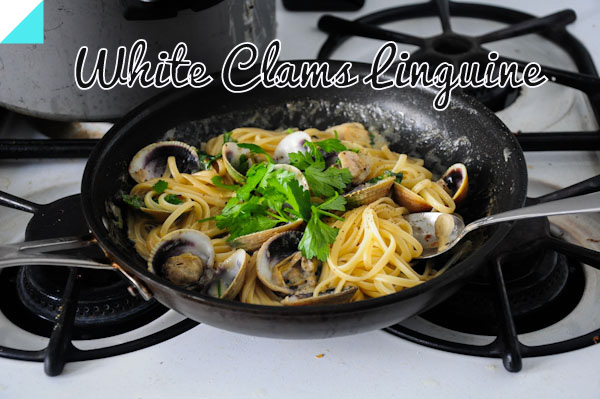 Hey people,
It's a sunny day here in the Northern California. I am currently crashing with one of the coolest chick in the east bay, Julie Huang! By day, she is a hardworking HR executive at a local community college interview professors. By night, she become puts on her make-up and becomes a professional belly dancer in a troupe. On the weekends, she skates, sews her dress, cook some asian noodles and fixes her house. Thank you so much for the warmth (literally) house. Haha.
This is a super delicious dish that is so easy to make. Hope you guys love it.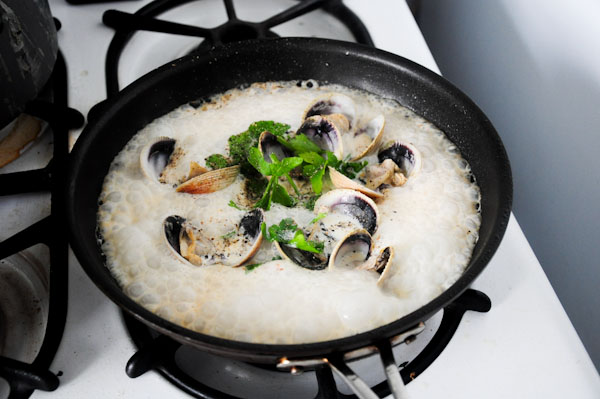 Ingredients
Clams
Linguine
Italian parsley
2 cloves of garlic
1 Dried chili
Salt and freshly ground black pepper
1/4 Cup of Heavy cream
1/4 Cup of White Wine
Instructions
Cook the pasta in salted boiling water for 15 minutes.
Boil the clams until they pop open
Remove the clams and filter the stock to remove and dirt particles
Finely chopped the parsley, chili and garlic into small pieces
Sautée garlic and dried chili with olive oil to bring out the flavor
Pour in the clams, stock, white wine, cream and parsley (half).
Reduced the mixture to a silky cream.
Season generously with salt and pepper.
Add in the cooked linguine and garnish with fresh parsley and pepper.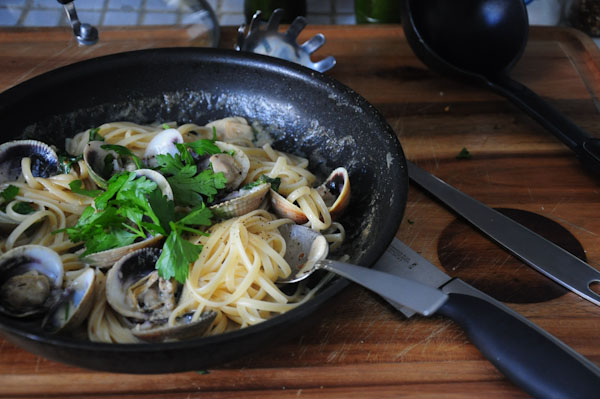 I can't wait to try more seafood recipes, they are so delicious.