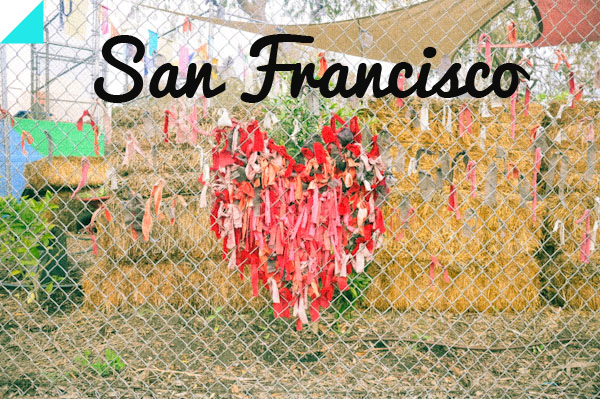 After driving for 8 hours from LA, I arrived at 10pm, absolutely tired in San Francisco. The city greeted me with a shock, the traffic! Coming from the LA, I have already encountered the long waits on the highway but SF is a different monster. Downtown SF is filled with one-way streets, narrow lanes, roads that force you to turn and interesting assortment of public transportation that storm the road. I can't wait to get out of my car.
San Francisco is truly a unique city. The public transportation systems are made really well with buses that run everywhere in the city. The true beauty of the city is really the creative energy that surrounds it. Many unique cafes, shops, urban spaces can be found just walking around the area. Despite the popular believe that this city is really expensive, I beg to differ. It is probably a expensive city to live because of it's expensive rent but traveling is actually cheaper if you know where to go.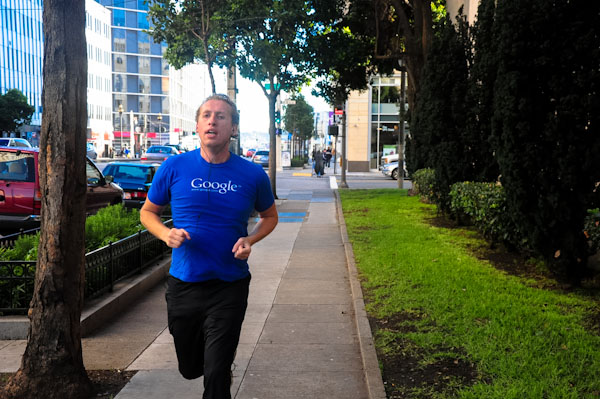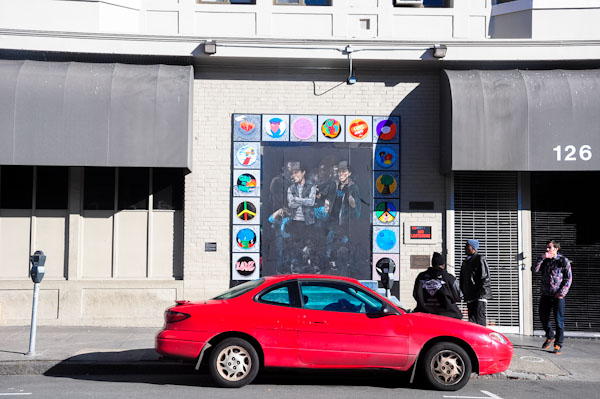 1) Miette
I knew about Miette all the way in Singapore because of their pastry book in Kinokuniya. Arriving at their store is definitely a pleasant surprise when everything in the book has come alive. This is definitely one of the new-school bakery that holds the essence of good pastry. It is obvious they are trying hard to find new ways to excite your taste buds and their visual aesthetics are also impressive.
https://www.miette.com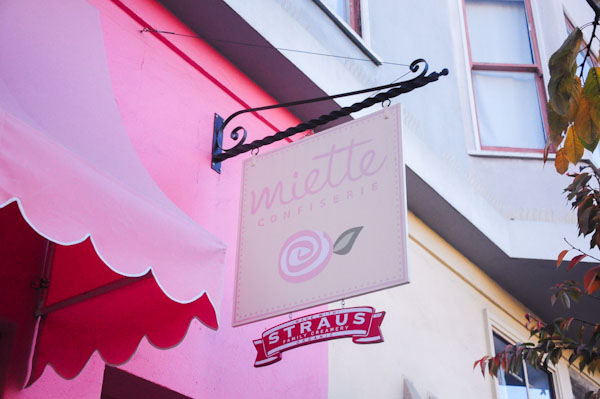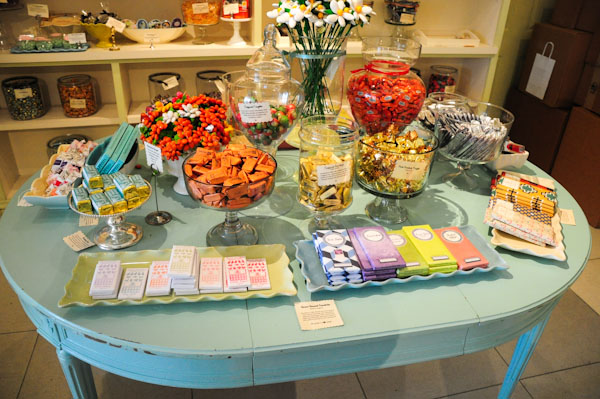 2) Get a street Poem
The perfect take home memory for San Francisco. Try to spot this poet in Hayes street, let fate bring you to this amazing poet.
http://untouchedpoetry.com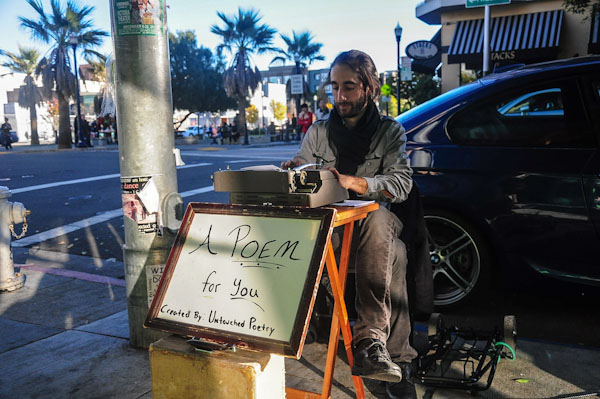 3) King of Thai Noodles
This is probably the cheapest place in the city to get good food and beer. I was a little skeptic when I ordered the plate of Pad Thai. However, it turned out good, not the authentic street stall Pad Thai you can find in Bangkok but slightly tweaked to the Americian tastebud. Beers are $2 all day and all noodles are $6.50! Definitely a must-go.
http://www.kingofthainoodlehouse.com
4) Have a Street Dog
Your San Francisco experience cannot be completed without a street dog. Walk yourself the Mission district and get a $3 sausage wrapped in bacon and served with brown onions  and jalapeños.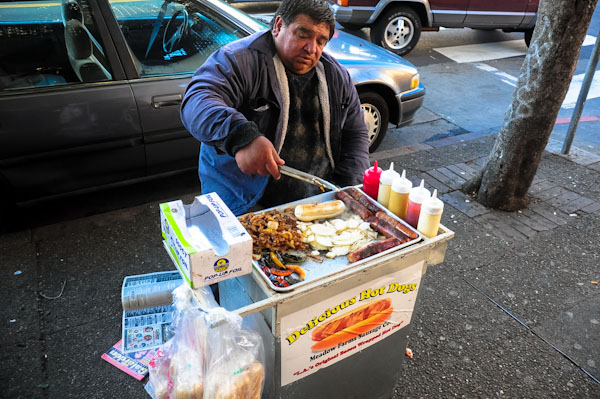 5) Balmy Street
Off of Mission street, lies an historical alley that horses have walked on. Balmar street is now filled with super cool art mural incorporated into the front and back doors of urban living spaces.
http://www.balmyalley.com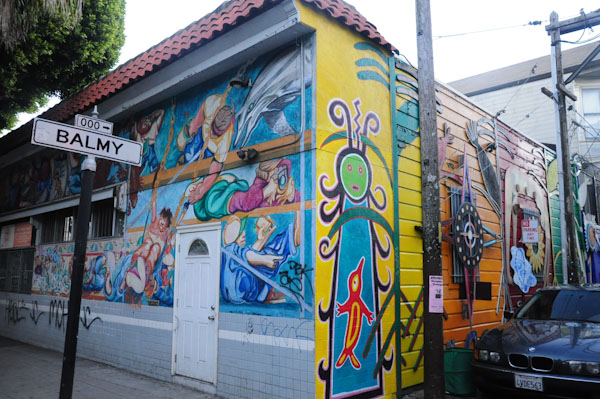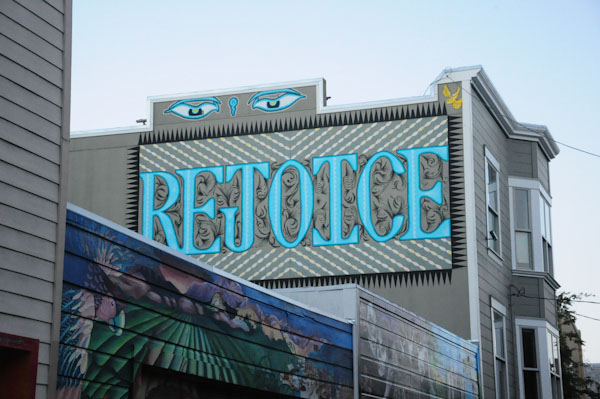 6) Kappa Zappa
A indie store squeezed in between rows of shophouses, a ray of rainbow paint rolls out from the door. The store mostly sold japanese craft, art and more. The space is well decorated with really interesting pieces like japanese masks, sculpture and calligraphy on the textured wall. At the back of the shop, there is a patio garden which is a space opened for anyone who wants to contribute energy or art into it.
http://kappazakka.com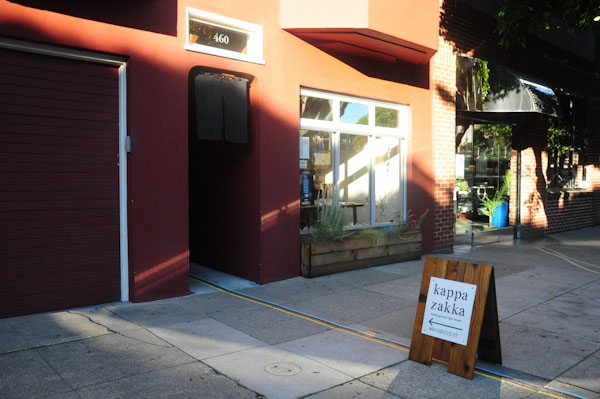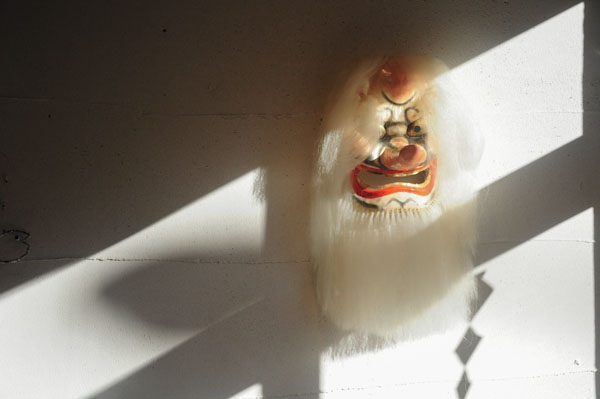 7) Sunset Market (Asian) Duc Loi Supermarket
If you ever think that San Francisco is a expensive place to travel, you are wrong. Go to the asian market on Mission and get some of those cheap ingredients and create your own asian cooking experience, and of course Siracha. I brought a whole bunch of "Indo" instant noodle for 30 cent a package and popped it in the truck for the road.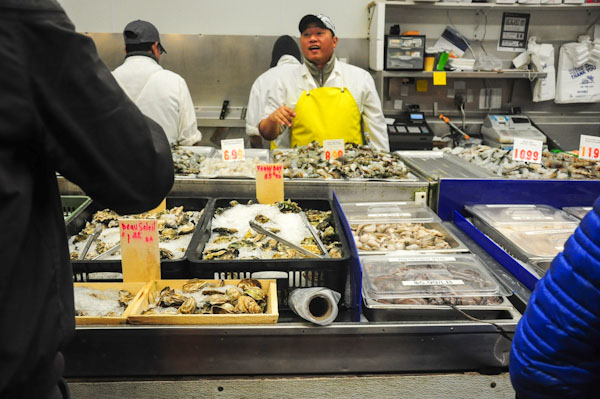 8) Rock Paper Sissors
The underground urban food movement has caught on in the bay. Rock Paper Sissors, 2 VIetnamese girls want to bring the soul of Asian food back to the roots, the streets.
http://www.ricepaperscissors.com/
9) Bernal heights Park
Not known to many tourists, this park is walking distance from the Mission, mainly used by the locals to bring their dog out for a walk. If you want a stunning 360 view of San Francisco without the huge crowd of tourists, Bernal height park is the place to be. The secret to this park lies in the 2 slides hidden in the corner while trying to get down the hill. Ask the locals and slide your way down!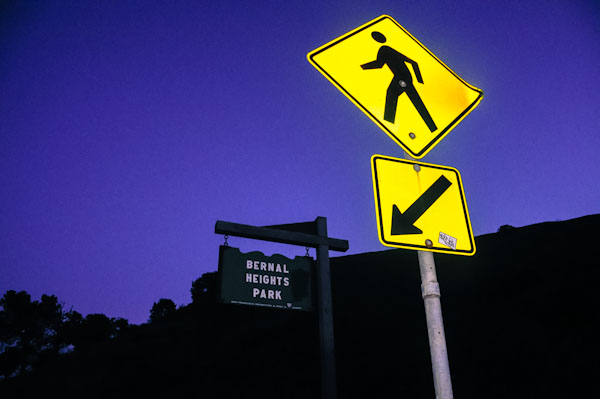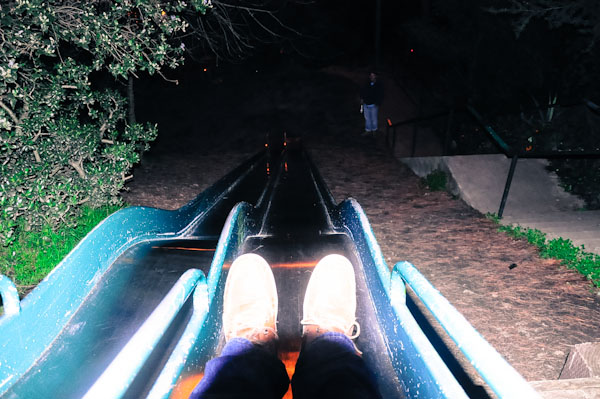 10) Musee Mechanique
Located on the pier, this museum features a super old collection of mechanically operated musical instruments and antique arcade games. You can pay a quarter for the machine to read your fortune or tell you how sexy you are.
http://www.museemechanique.org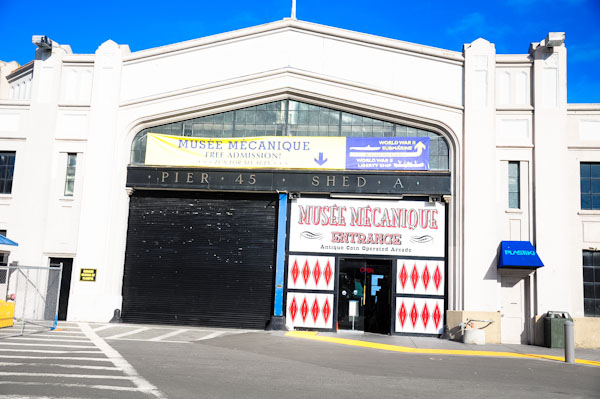 11) Long Now Foundation
The Long Now foundation, located at Fort Maison has some really cool projects that they are working on. The foundation itself promotes long term responsible thinking. I will let the video do the talking below.
http://vimeo.com/43530099 (Rosetta Disk Project)
http://longnow.org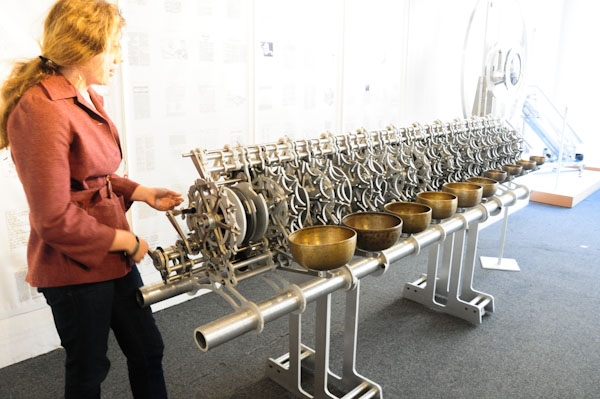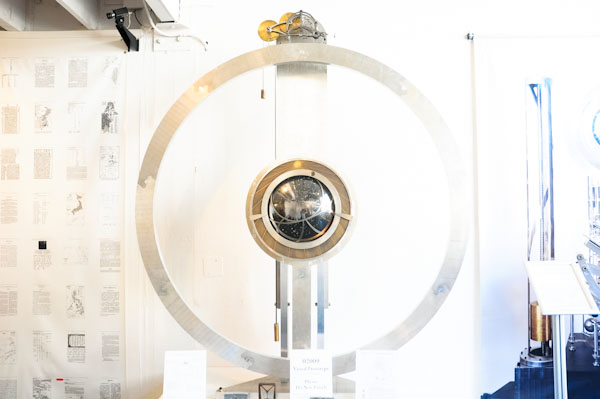 12) Bi-Rite Creamery
This ice-cream shop is famous even back home in Singapore. I found out about Bi-Rite the same time I found out about Miette at Kinokuniya. Go check out their store and learn about their story.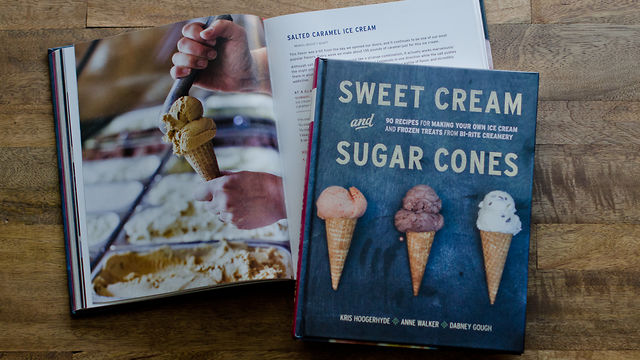 (Image from unknown source)
13) Noisebridge Hacker space
This secret spot is hidden in the bustle of the Mission. My friend Kai said that it's a must to go and it lives up to it's name. To enter the space, you need to put in the secret number into the old pay phone and the door springs open. This is a creative workspace set up by a bunch of computer geeks. People come here to work on projects that involve 3D laser printing, super computer coding and more cool stuff. More than just a space for computer geeks, there a wood cutting workshop, fully functional kitchen, lounge, black room and a science lab. Every week, the space offers lessons on various cool subjects. The usage of the space is free and fully supported by donations.
https://noisebridge.net/wiki/Noisebridge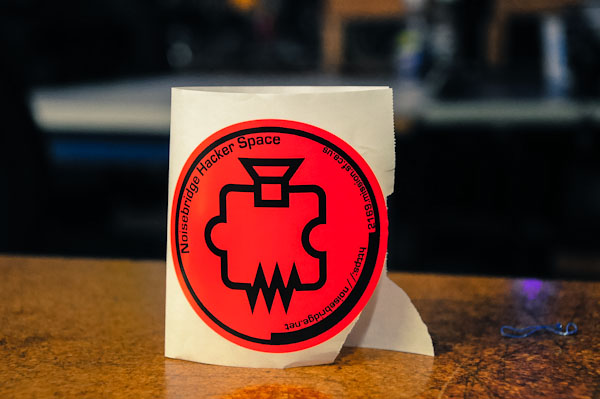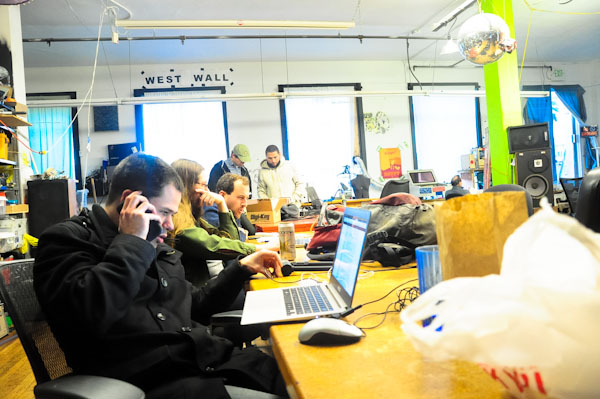 14) Crabbing
If you are in the bay in the crabbing season, GO CRABBING!!! Nothing tastes better than eating crabs that you caught. Don't listen to hipsters telling you about how dirty the water from the Bay is.. haha. Get yourself a crab net, some chicken bones from the asian market and go crabbing.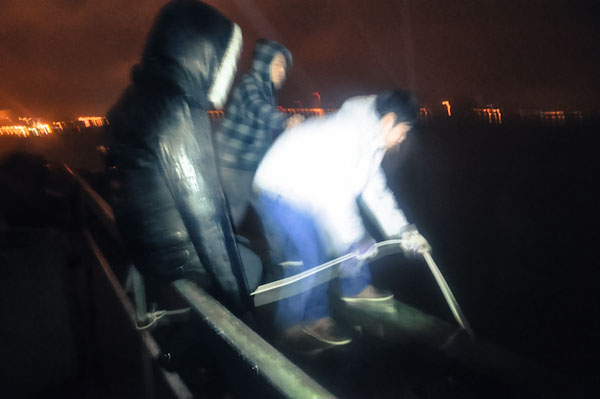 Some of the cool spots that I have not been yet. Let me know how it is if you guys are there.
– Sutro Bath
– Sutro's at the Cliff
– Internet Archive
– The Ribbonerie
– Gravel and Gold
– Big Daddy's Antique
Adios!