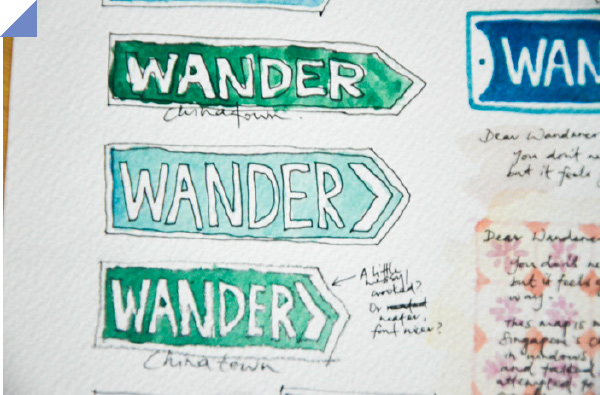 On this very day in 2012, I am on the computer looking through travel sites, flipping the lonely planet preparing for THE one-year trip around the world. Two years later, I visited most of those places, from big cities like San Francisco to remote ancient town in China. I realized that I yarned for something different when I travel, something more authentic. Hence, the start of Wander – my little indie guide to the concrete jungle. What started as a little hand-drawn map for friend visiting, has turn into a bigger project! I am collaborating with a friend, Cai Pei Xuan who is going to filled the map with her gorgeous watercolor illustrations. After rounds of mock-up and edit, I present to you Wander, Indie map to Singapore.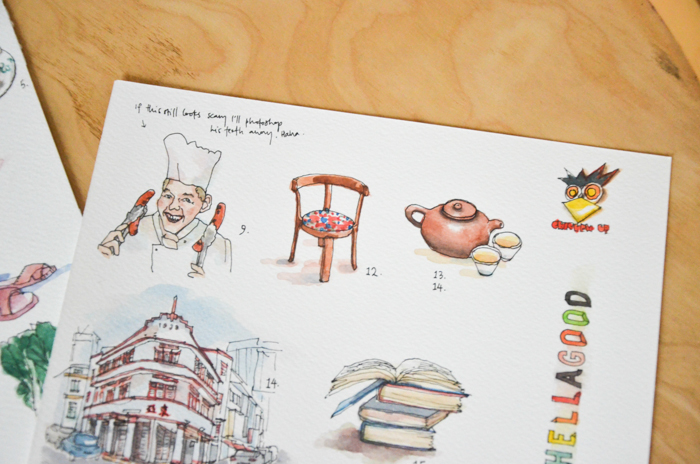 So, What's in the map?
I have chosen Chinatown as my first neighborhood for the map. It has always been the first neighborhood I bring all the outoftowners because of it's local flavors, stories and cool indie shops! I have handpicked a total of 17 different places to be included in this map. Some of these places include: – Rooftop Orchid Garden – Singapore Coffee Museum – Chinese Organic Vegetarian Food Restaurant – Backstreet Barder (operating out of his make-shift awing) – Chinese Teahouse (visited by Queen Elizabeth) – Asian Erotica Cinema.
How can you help?
I am doing a fund raising for $3,000 over on Pozible. It is a make or break project, which means if I don't get hit the target, the map gets none of the money raised. You can help by pre-purchased a map on the site and I will send it anywhere in the world for you. I appreciated all the big and small help!! Please help support a your local map of cool happenings around the neighborhood!
http://www.pozible.com/project/181519