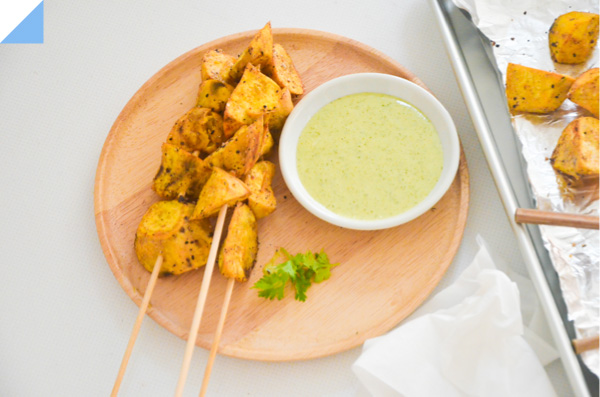 After being back from the food adventure in Thailand, I am in dire need of some healthy and tasty recipe to satisfy my inner cookie-monster. Also the fact that running a business just doesn't aid in terms of diet. I don't want to be tortured by eating fruits, salmon skin with veggies while looking at Mum's Sambal fried fish, Laska and Nasi-Lemak.
My solution… Roasted sweet potato cubes!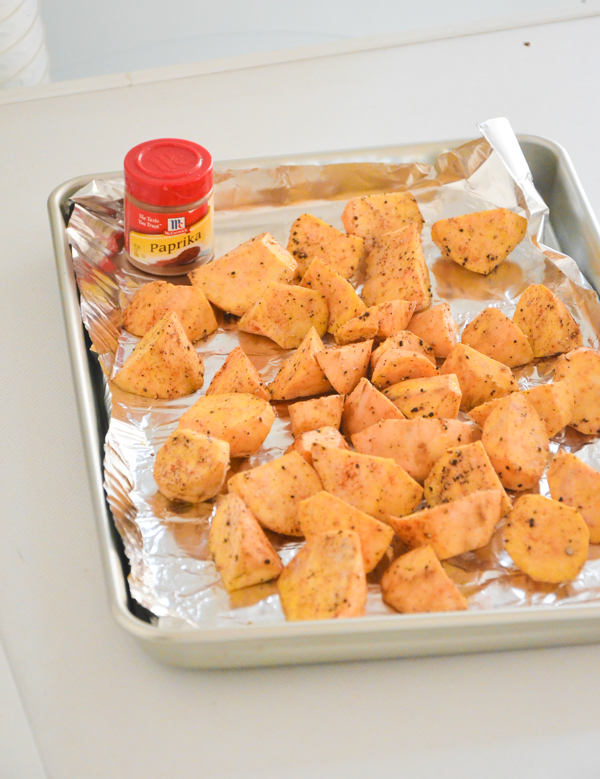 Roasted Sweet Potato Cube
3 medium-sized sweet potatoes, peeled
Extra virgin olive oil
Paprika
Salt and pepper
Skewers
Preheat oven to 400 degrees F. Dice the potatoes into 1 inch cubes. Place the cubes in a medium sized bowl, drizzle with olive oil, and season with paprika, salt and pepper. Toss with hands to coat evenly. Arrange in a single layer on a baking sheet. Roast for about 30 minutes, or until tender, but slightly crispy in the outside. Remove from oven, and allow to cool just enough to be easily handled.  Skewer the cubes, and enjoy with your favorite dip!
Cilantro-Jalapeno Aioli

Makes about 1 cup of aioli.
1/2 cup reduced-fat mayonnaise
1 cup fresh cilantro, chopped
2 jalapeno chiles, seeded (if you like it less spicy) and chopped
Juice of one lime, plus more to taste
Salt, to taste
In a food processor, combine the mayonnaise, cilantro, and jalapeno; pulse until smooth. Remove the mayonnaise and pour into a bowl. Add half of lime juice and salt, to taste. If you like it more citrusy, add more lime juice. Cover and refrigerate for one hour before serving to allow all the flavors to develop. Store in an airtight container in the refrigerator for up to 3 to 4 days.