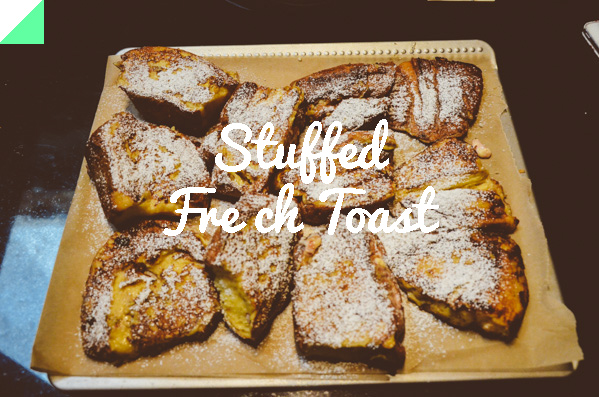 Stuffed French toast, where have you been all my life?
Traveling and living in California has not been easy with the drastic change in culture. Lucky for me, I am blessed to be surrounded with warm and amazing people. Today, I am going to share a story on how I met a stranger who became a friend family member.
It was a day before going to meet a wedding planner in Sacramento, a stranger added me on Facebook. I proceed to stalk on her and found out that she studied in Raffles Girl School, which is one of the top school in Singapore and is also a wedding photographer. I accepted her friendly request and  briefly message each other on Facebook to schedule a meet-up her workplace. I drove over to her Sacramento feeling excited to meet this stranger. Who would have guess that this stranger is a really good the top 20 wedding photographers in America and have TWO assistants. The rest is history. She housed me, cooked for me, helped me to secure my current internship and introduced me to wedding jobs. Her name is *drum roll*, Caroline Winata of Milou and Olin Photography.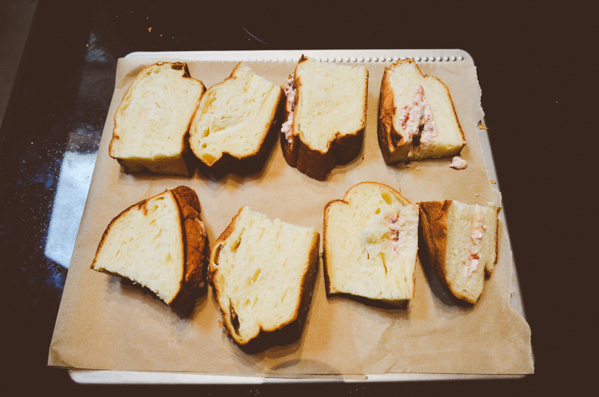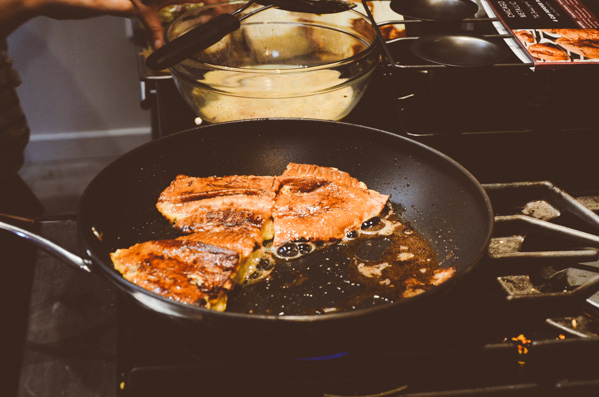 Today, she made everyone some super yummy breakfast.
Click here to learn the recipe.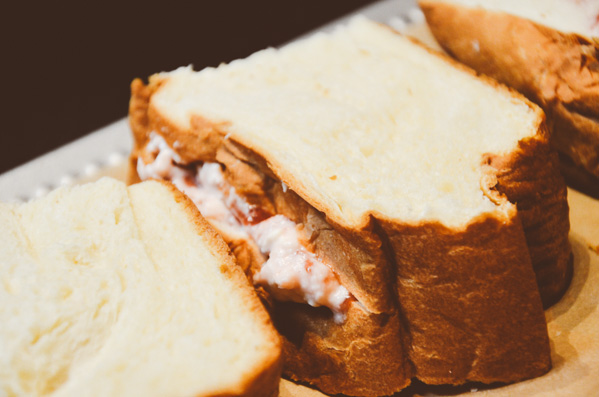 Ingredients
For stuffing:
– 4oz pack of Cream Cheese
– 3 tablespoons of Fruit reserve or Jam
For French toast:
– 1 cup milk
– 4 eggs
– Nutmeg
– Cinnamon
– 2 tablespoons honey
– Pinch of Salt
– Sliced almonds (optional)
Instructions
Cut bread to two to three inch sections
Cut a slot in the bread
Put stuffing in with a spoon
Dip bread in egg mix
Fry bread using butter till golden brown
Tips
Keep French toast warm on a baking sheet in the oven
Use thick bread, challah bread or hawaiian kings bread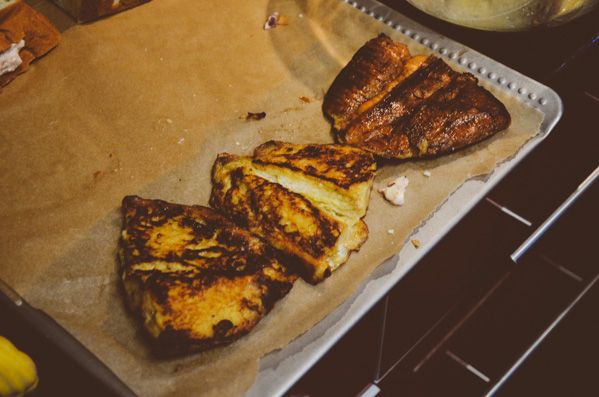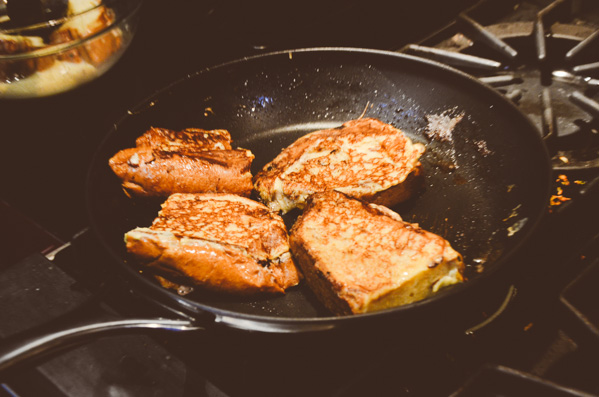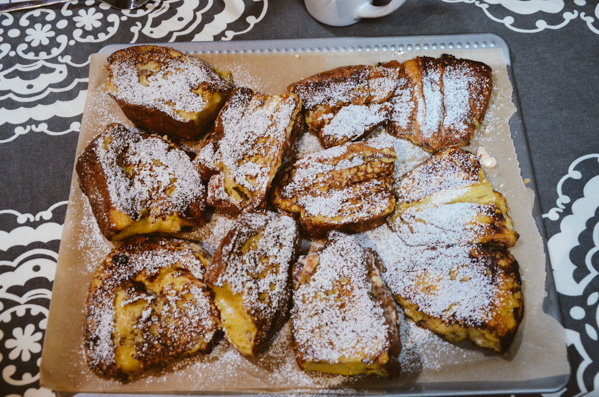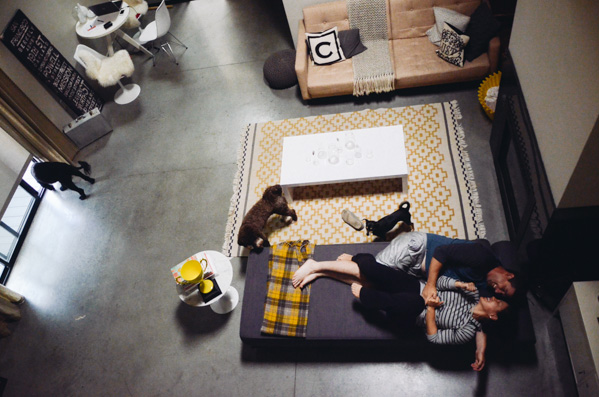 Thank you so much, Caroline for the love, care and warmth of a family.