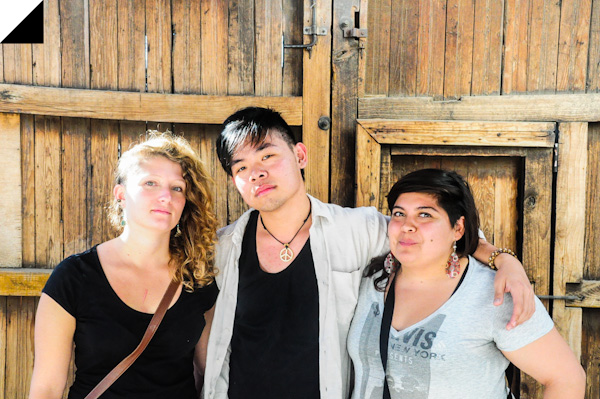 If you see any of these mafias in the picture, you need to freak out and run as fast as you can! These are the people who will organ out and allow you to bleed dry. haha.
After traveling for about 4 months in America and Mexico, I have learned some safety tips to share with any aspiring travelers.
1) Prepare before you leave home
Before leaving for your trip, make copies of your passport, visas, ATM card, credit cards, birth certificate, driver's license and other important documents or ID cards. Leave one copy at home with your family or a close friend, and the other should be stored online in your e-mail. This will save a lot of trouble if anything gets lost or stolen.
2) Secret pocket
The problem I found with a traveller's pouch is that it is very uncomfortable to carry along and if you were robbed at gunpoint that is the first thing a robber will target. I recommend to have a secret pocket in your underwear. It is the perfect thing to bring to a late night drinking session when you know you can get drunk. All you need to bring is your ID and cash. You can either purchase one from http://www.clevertravelcompanion.com/ or be like me, and make it yourself.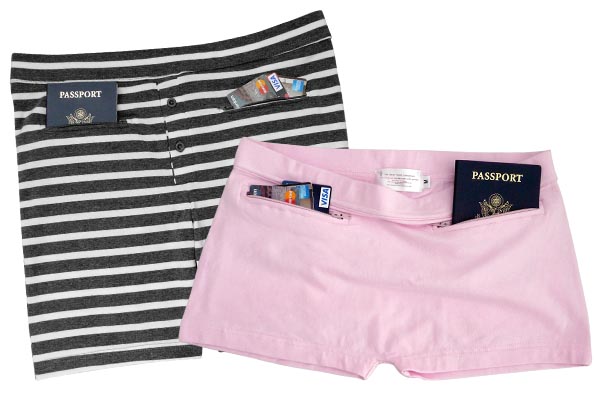 3) Locking up
There are plenty of bags around that are left unattended or thrown hastily on the overhead rack while its owner sleeps soundly below. Once, I forget to lock my front zipper of my bag pack that is left in the trunk of the bus to Guatemala. After getting off the bus, I discovered that the zip was slightly opened and my pencil box is nowhere to be found – all my favorite stationary! One of the best ways to protect your bag on buses, sitting in a park or even in your hostel dorm room is to make it inconvenient for someone to snatch it up. You can either use a padlock or small Cable-tie. I use cable tie because it less flashy and you can easily buy a pack of 100 pieces from your hardware store.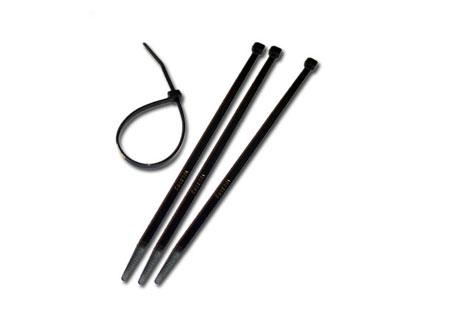 4) Don't look rich
It is always a delima for girls to dress nice but not looking rich – even locals in the country make the same mistakes. My suggestion is plain colors with interesting fabric or cutting. Those seems to be the best traveller costumes. Avoid names brands and carry and old bag.
5) Back up cash
A few carefully stashed bills can be the insurance policy that gets you that train ticket, that hospital bed stay, that bottle of red wine, or that emergency call home. I usually have US$100 that is split between my first aid kit and the pocket of my coat.
6) Put everything in front of you
For women, bring a purse or bag where the strap crosses over your body and rests on your hip. These can be easily held against the front of your body. For men, I recommend wearing a backpack as a frontpack. It may sound silly, but I've had numerous friends have thieves open their backpack zippers and pull out money, cameras and phones without them even noticing. Always have your belongings in sight.
7) The GO Wallet
Consider carrying an extra wallet filled with a couple notes in the local currency. If you get mugged, you can hand over the decoy. Your mugger is likely to be in a hurry and might run off with this first offering. If successful, this strategy will spare you the loss of your bankcard and other hard to replace documents.
8) Prey your devices
If you are carrying a laptop or iPhone, my friend recommended me a free website to track your devices if it ever got stolen. The app mask itself as a game when it is install in your phone. Many people have actually relocate their devices in a different country and got it back safety. Check it out – http://preyproject.com
9) Don't assume your room is safe
I've met many travelers who assumed they could leave their valuables lying around their hotel room, only to have money, passports and electronics "go missing." I don't care if I am staying at a budget hostel or a five-star hotel, thefts happen. And, don't always trust the front desk with your things, either. To keep your things safe, make use of in-room lockers and safes, where only you know the combination. If there are no lockers, hide your valuables under the bed or sofa. The thief are usually in a hurry to get out and probably don't have time to search the whole room. If you feel the place is really unsafe, unscrew the power point and hide your money there.
Safe travels guys!