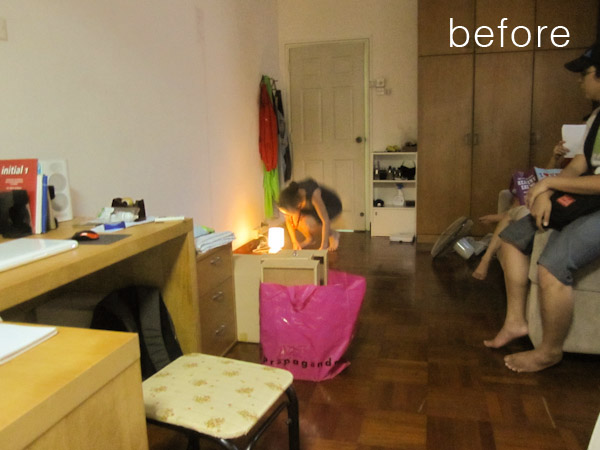 I want to give a big thank you to Linda Sim, who holds full responsibility to the wonderful transformation to this room. I have been living in this very room for more than a decade now and it just screamed change! I want to be proud of my room and be able to invite friends over for movie-night or dinner. Here are some of my wants to the new room:
1) Living space for friend to chill
2) A sofa for all the couch surfers
3) A movie theatre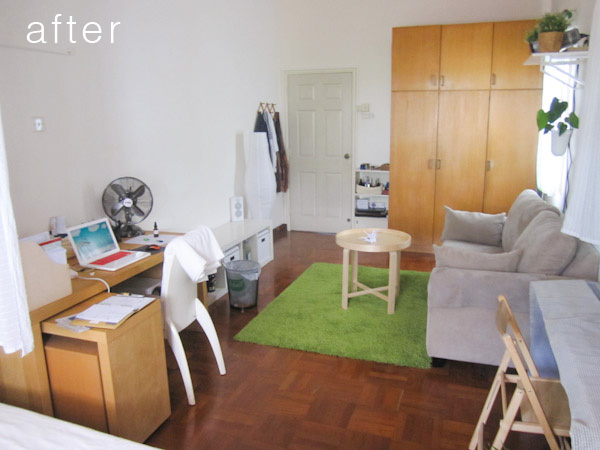 I am extremely pleased to have the makeover done under a budget of S$2,000 (US$ 1,700) and even managed to buy a projector. I  found the sofa-bed and the projector on gumtree which cost me $300 and $350 respectively. I manage to trade my old bed with the new bed with a top-up of $100. With some smart shopping at ikea. Waalaa! The beautiful thing about ikea is that you can always buy more and if you don't like it, Ikea would happily refund you the money.
Advice: I am a person who like to have a lot of cool things together but this is not ideal for a room. It will end up to be a super messy room. The idea is to have a design theme and stick to it! Always to look at the bigger picture. Secondly, functionality always comes before aesthetics design when working in such a small space. Its good to draw out a life-size layout of the room on paper and mapping out the furnitures. Once that is done, the design elements can come after.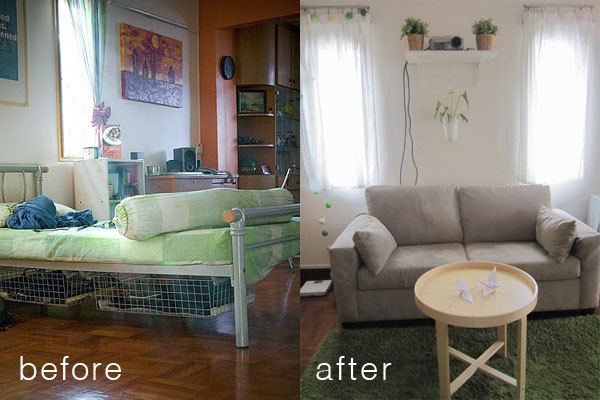 The green accent that Linda chose have definitely brought forth relaxing space. The pants injected life to the space, its enduring existence serves as a reminder for me to take care of the space.