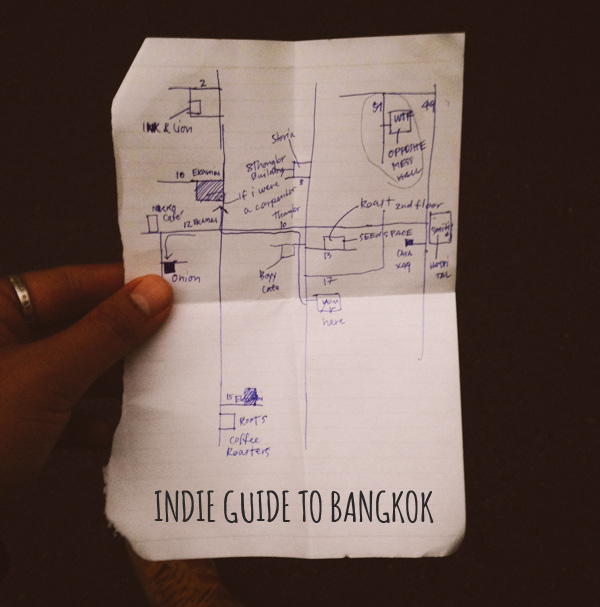 It all starts with a hangover and the next thing you know, it's Bangkok. It's messy, tricky, delicious, hot, Ping-pong and wet. It is third time coming back to Bangkok and the city has once again "wow" me. It all started from getting lost in the streets of Bangkok and I met Tonk, a humble cafe owner who drew me a map to a different Bangkok.
1) Casa Lapin
The man behind this small establishment stuck away in the high-life street of Thonglor is Tonk. Yes, he is the one who drew me THE map. Casa Lapin now, has grew to 3 cafes, one bigger than another but Tonk still humbly manages the first by himself. I am terribly humbled to have met him. Do drop by to taste his coffee and say hi to him on my behalf 😉
https://www.facebook.com/CasaLapin
2) Ink and Lion
Manage by a couple who studied in San Francisco. It has always been the dream to one day, run a cafe. The dream became Ink and Lion Cafe. This spacious cafe has a mixed of Japanese and Danish design bring a smoothing atmosphere for one to spend an entire day day dreaming or catching up with close ones. I personally recommend to try their coconut cake and Cheese cake who is baked by their friend from Size S Bakery – Heavenly.
https://www.facebook.com/inkandlioncafe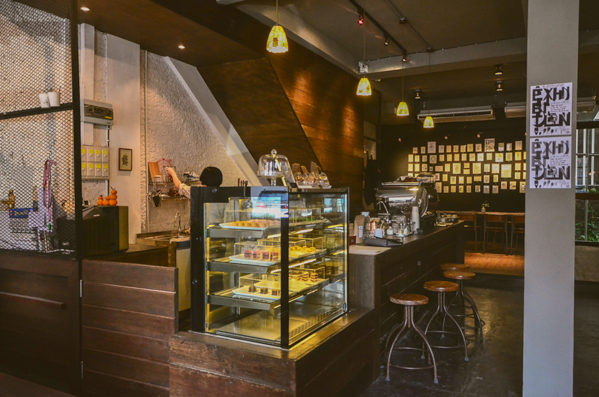 3) If I were an Carpenter
The coolest wood artisan shop in town – I mean, a skateboard craft out from reclaimed wood. Sadly, it is not for sale, owner, Nott says that "it is not done yet, needs a few more prototypes". In the near future, you might be lucky to land your hands on a hand crafted limited edition wooden skateboard.
If I were an Carpenter, focuses on crafting wooden furnitures that respects the integrity of the wood. It uses thai reclaimed wood that are sourced locally making one of a kind furnitures.
https://www.facebook.com/ifiwereacarpenter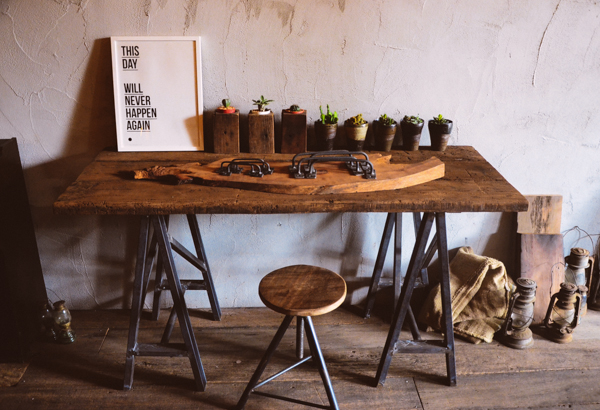 4) Saprang Craft Jewelry
Located next to the If I were a Carpenter, Saprang is a craft jewelry store that specialize in Bronze. The moment I stepped into the store, I was dazzled by the level of hand craft that is put into each piece. The overall design has a European feel, big designs but also an attention to detail. Come over to support local artist and craftsmen.
https://www.facebook.com/SaprangCraftJewelry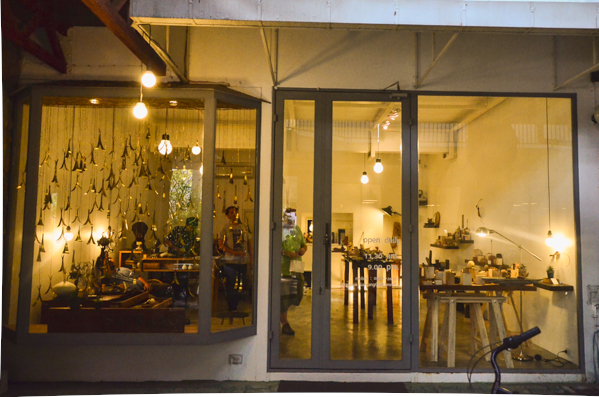 On the side note, in the same vicinity, Mink's offers unique gift ideas and Furniture. If you are hungry, the Tom-Yum fried rice at Blue Door cafe is super delicious!
5) One Ounce for Onion
A home of artists, a roast, a cafe and a store, this is One Ounce for Onion. Thank to Tonk's map, I arrived at this house tucked away from the eyes of a tourist. Co-owned by 4 interesting individuals, each of them have a story to tell. Only 4 months into their opening, this cafe is visited by local residents, friends and a bunch of fascinating people.
https://www.facebook.com/oneounceforonion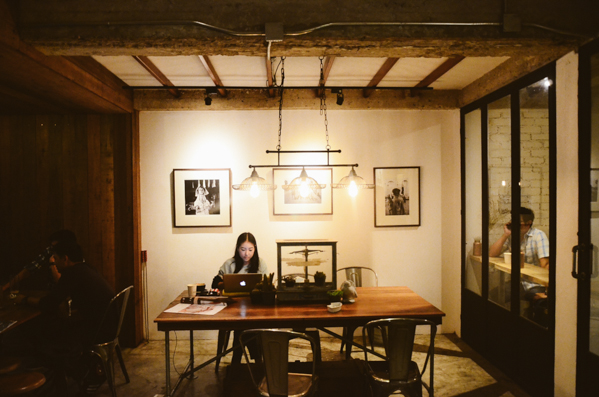 6) Machine Age Workshop
This place sells antique furnitures and goods imported directly from the United State of America. If you are looking for a piece of America to be in your home, this is the place to go.
https://www.facebook.com/MachineAgeWorkshop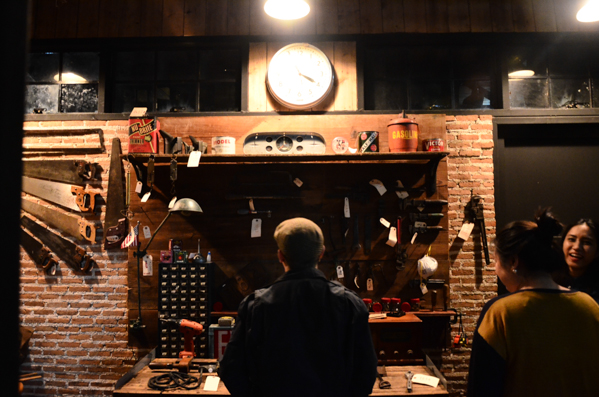 7) Roots
For the love of coffee, Roots was created – a coffee-bean roaster where people can understand and appreciate more about the coffee. On weekday, they conduct barista training courses and coffee appreciations class. Hence, only opened to public on the weekend. The small joint is filled with coffee lovers where barista is constantly engaging with it's consumers to give them a deeper understanding of their coffee. A definite stop for all coffee lovers.
If you are fall in love with the furniture in Roots, guess who is the one behind it – Nott from If I were a Carpenter.
https://www.facebook.com/RootsBkk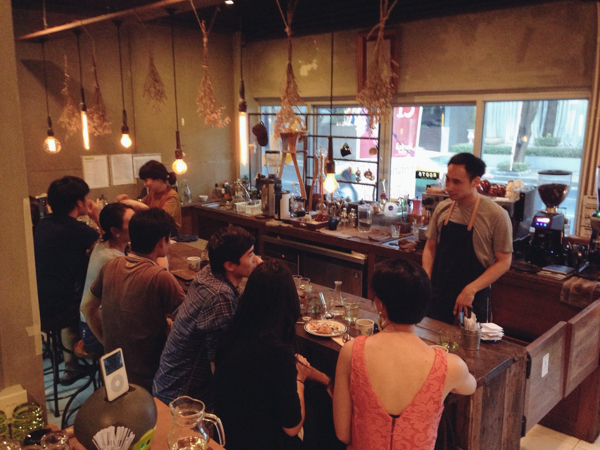 8) Shades of Retro
If you like Danish design and Retro, this is where 2 worlds converge. I want to own everything in that shop!
Note to come only after 6pm. If not, you can only admire the beauty from outside the shop.
https://www.facebook.com/shadesofretrobar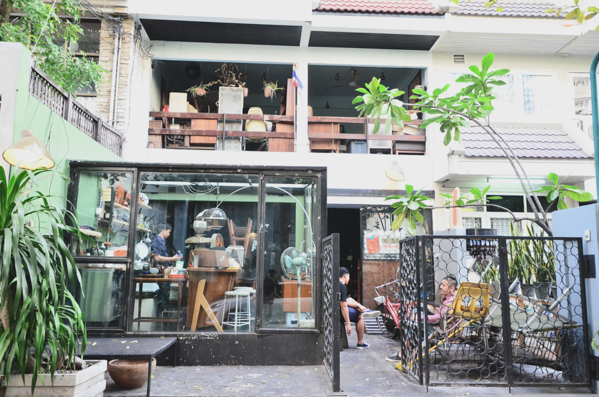 9) Gorham Love Stone Collection
This is by far one of the largest crystal and gemstone collection I have seen. A collector of stones will be dazzled by all the stones you can feel. There is also a crystal room where you could mediate or talk to them. Be sure to ask for the crystal bible from the shop assistant and learn about their energetic properties.
https://www.facebook.com/goharnstone.jp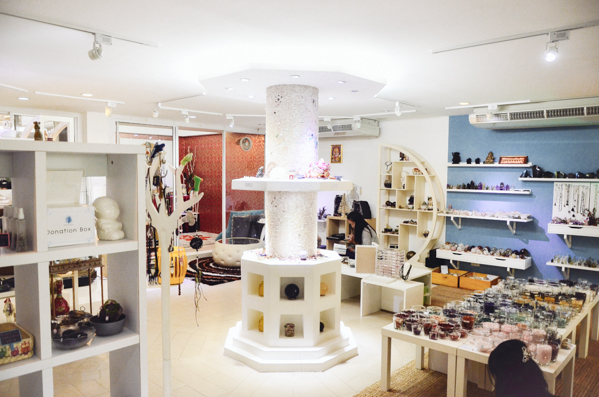 10) Bang Pho Wood Street
I love this place. Not known to many, Bang Pho is the place where most of the local small business owners and interior design make or buy their furniture. If you want to dabble your hands into some wood work, tools can material can all be brought at this street.
It's a little tricky to get but I hope this link will help!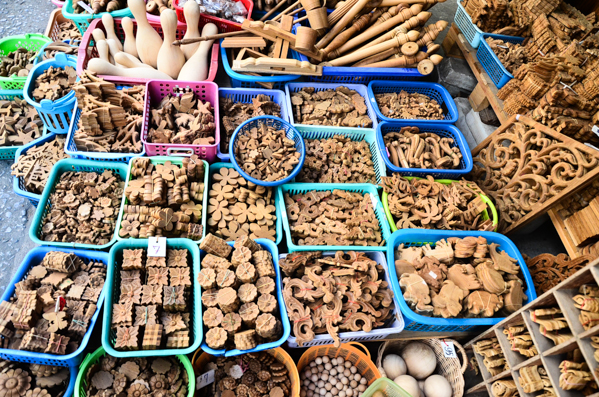 11) Second-hand Train Market
The market gains it's name being at the train tracks and quickly grew in popularity and size. It has now moved to a bigger and more permanent location next to Seacom Square. Other than the usual Bangkok market common good, the Market have a huge array of vintage goods and furniture ranging from old Asian mugs to industrial lightings. A must-do
The indoor stores opens daily except monday and there is a outdoor night market on Friday to Sunday. I suggest to go one of these days but, be there early in the afternoon to start at the shops and move to the night market after.
https://www.facebook.com/taradrodfi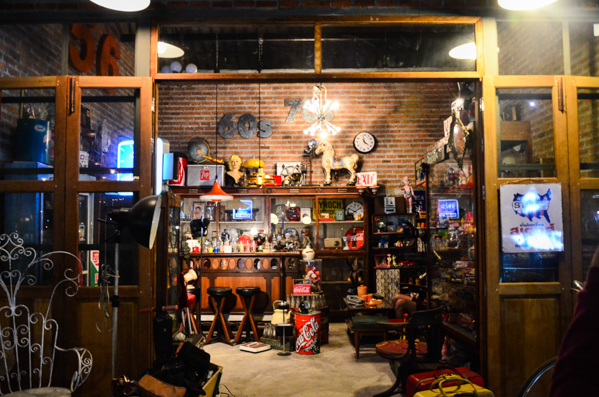 12) Danish Furniture
Being one of the pioneer in the 2nd-hand Danish furniture business in Thailand, this shop is load up with uber cool furnitures. I was educated that all of the danish furniture in their shop are mostly imported and they also have a bigger factory that fabricates new ones.
Soi Ekkamai 21, Khwaeng Khlong Tan Nuea, Khet Watthana, Bangkok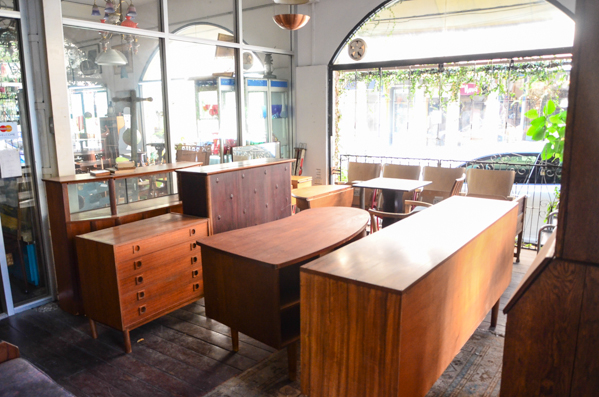 These are some spots that I've yet to check out but it sure looks hella cool.
– Opposite Mess Hall (bar + restaurant with fusion cuisine)
– Papaya Studio (3 story vintage furniture warehouse)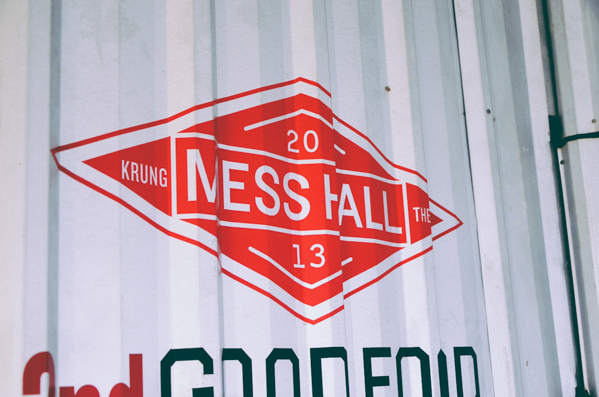 I will be back, Bangkok.